Discussion Starter
·
#1
·
I know as of late linking to a certain auction site has been testing in many ways. Here is a method I have found that works well for linking.
Step 1: Looking at the list of auctions, right click on the auction you would like to share a link to. Select 'Copy Shortcut'.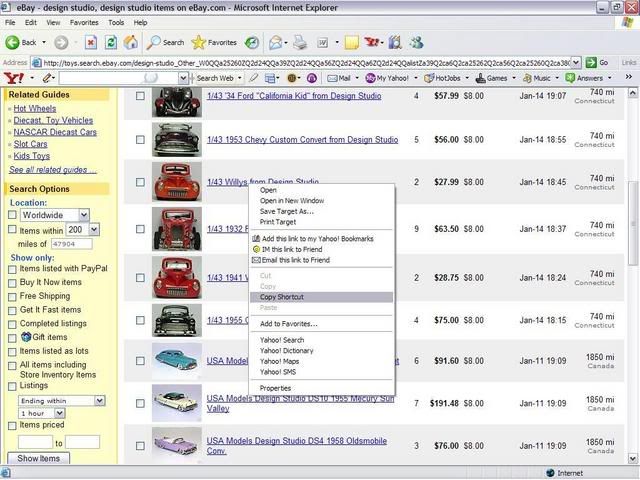 Step 2: Open the message window that you would like to insert the link into and paste from the clipboard. Voila!!! This link will actually go to the item and not come up invalid. I don't know why tings have been testy as of late, but this is a way to get it to work. Hope this helps!