Discussion Starter
•
#1
•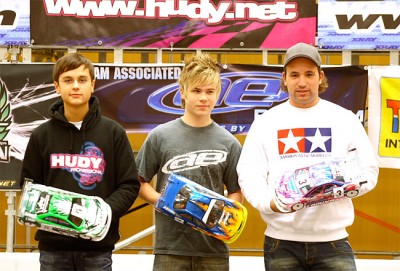 ​
Qualifying has been concluded at the 2009 Rebellion race and it is Associated team driver Christer Andersson that has taking the pole position with his round 1 time from Saturday. Going into Sunday's final qualifying round, both Christer and and Tamiya star driver Marc Rheinard were looking very fast but both were running hard and both made mistakes which damaged their cars and forced them to retire. The only drivers in the top ten to improve were Martin Hudy driving his Xray T3 and Simo Ahoniemi with his Corally who knocks his brother Sakke down to the BQ position. So the 3 leg finals will start with Christer on pole followed by Xray driver Alexander Hagberg in 2nd and Marc Rheinard lining up in 3rd. The finals are about to get underway and we will bring you the results as we get them.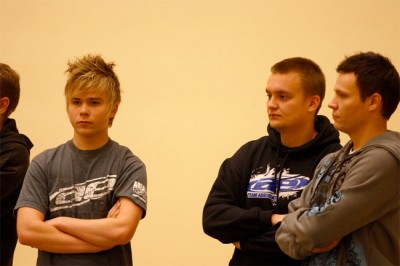 ​
Final qualifying positions
1. Christer Andersson – 25 Laps in 5:09.915
2. Alexander Hagberg – 25 Laps in 5:10.304
3. Marc Rheinard – 25 Laps in 5:11.367
4. Teemu Leino – 25 Laps in 5:12.221
5. Viktor Wilck – 24 Laps in 5:01.493
6. Viljami Kutvonen – 24 Laps in 5:01.522
7. Martin Hudy – 24 Laps in 5:02.097
8. Juho Levänen – 24 Laps in 5:02.381
9. Matias Kuusinen 24 Laps in 5:02.837
10. Simo Ahoniemi – 24 Laps in 5:04.944
​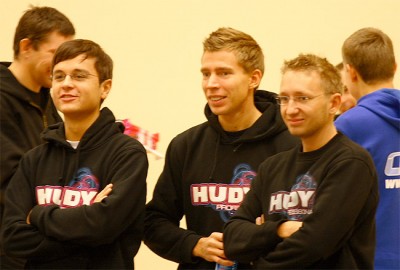 ​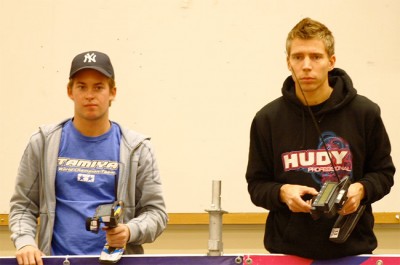 ​
</img>
</img>
More...