Discussion Starter
•
#1
•
Here is the re-pop of the AMT Romulan Bird of Prey. I decided early on to try and light its nacelles up and the plasma weapons. this was kind of a big deal for me, mostly because I haven't really built a lit model before.
I learned alot on it, I have fiber optic on the plasma weapon but hey........................It didn't work cause I didn't anchor the red LED inside well enough and it moved away from the fiber optic.......lesson learned. The nacelles glow a nice blue.
I took some liberties with adding some additonal decals from other kits, mostly windows and some small bird of prey decals from the R2 D7 kit...........that sounded alot like a Star Wars droid "R2D7"
Anyways, end ramble...........
Heres some pictures of the dirty birdy, thats not too dirty.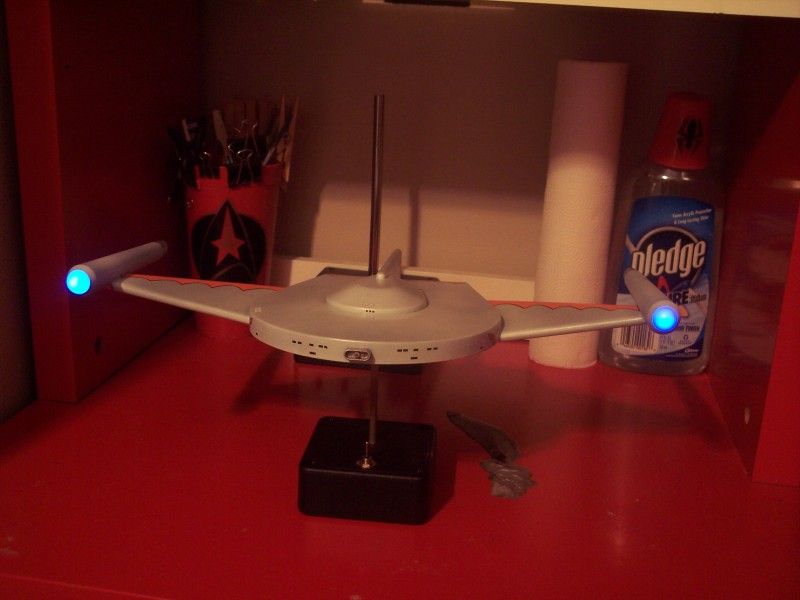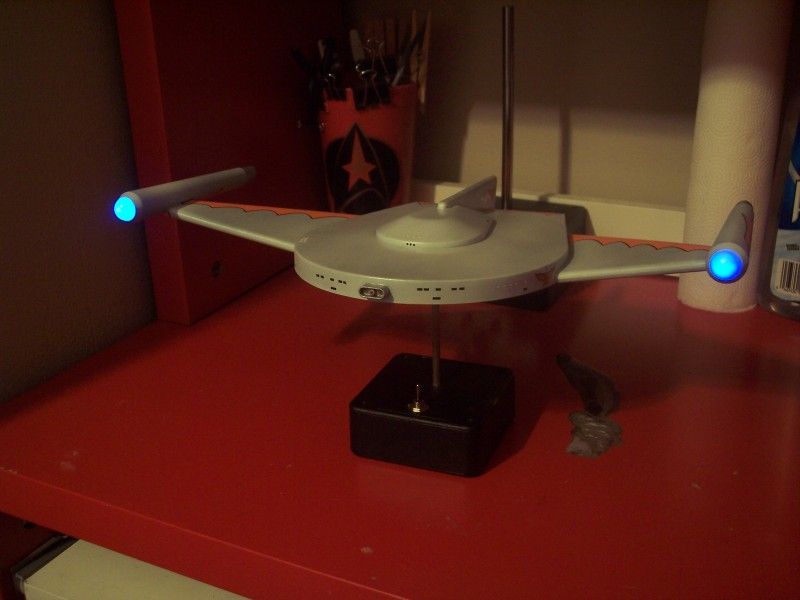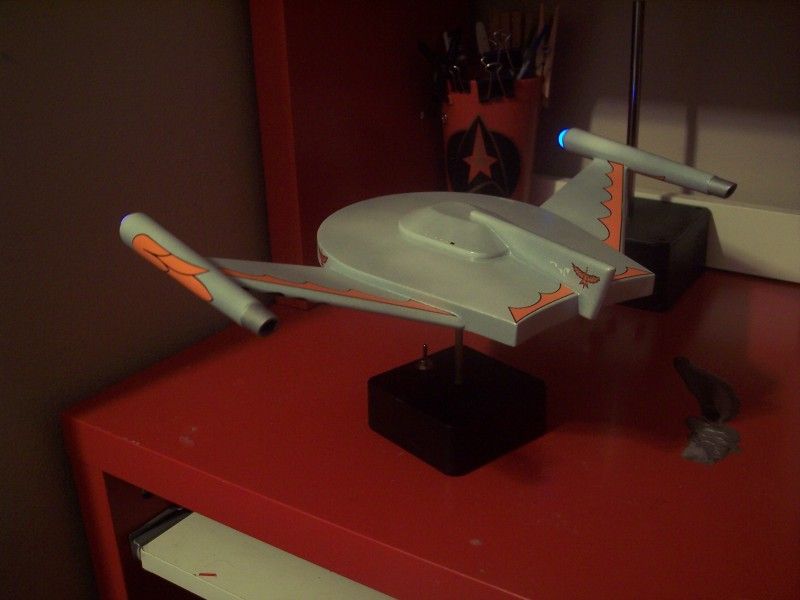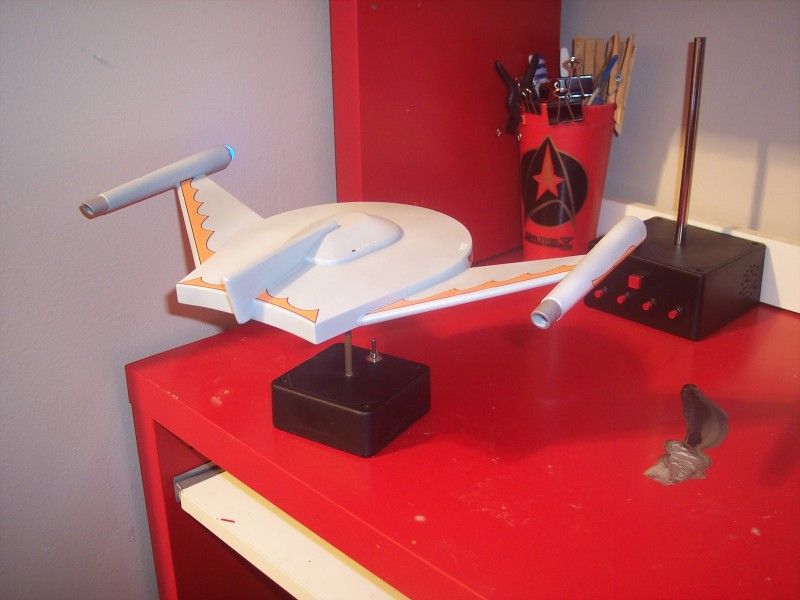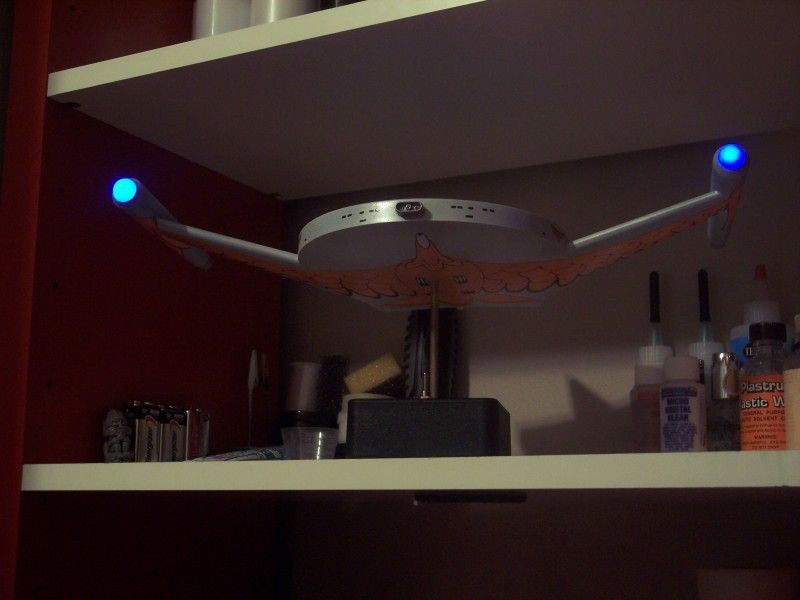 Well thats it, I hope my next ventures are better done.
And yes the bird decal is slightly off, mostly because the dang pole in the middle was hard to work with.
By the way, R2 your bird decal was awful, it kept shattering all over the place on me. Not fun....
Take care everyone, and be careful with that hobby knife....