I posted an old Solido 2600 Sprint several weeks ago at
http://www.hobbytalk.com/bbs1/showthread.php?t=365192
. So here are it's stablemates. Can you tell there are 3 castings here (but 4 makers)?

The white is a modern Metro partsworks, the green Polizia is a Politoys, and the others are the Soildo casting. The shiny red is a Verem reissue though.

The 2600 was introduced in 1962 and made until 1968. Based on the 2000, Alfa upped the Sprint engine to an inline six cylinder with 145 HP. In '62, that was up there.
Bertone designed the Sprint version of the 2600; actually, it was the first major design by Giugiaro while at Bertone. 6999 were produced.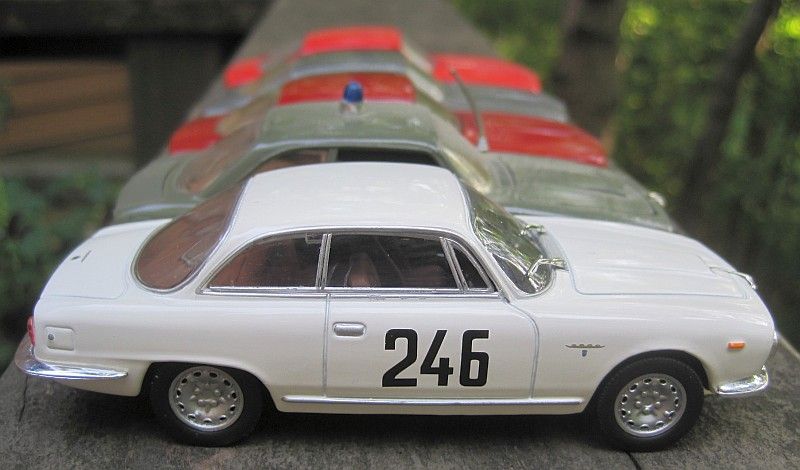 The white one ran at Monza 1964, but I can't find any photos online of it...
Bonhams sold a nice one in 2010:
http://www.bonhams.com/auctions/18214/lot/144/