OK Gang, it's time to grab those cameras, open up the display case and start snapping a few pics. This will be the home of all that is dirty on Hobby Talk!
Let's face it, we don't need much of a reason to take and share photos of our favorite toy cars. And I know that many of you here in the HT family are fans of Saturday night dirt track action. Let's see those cars...
Rules...we don't need no stinkin' rules. All forms, all types, all scales, all brands, customs or factory, open of boxed. Get the idea? It's all good, just make sure the car is a DIRT car (no Virginia, modern IRL cars don't race on dirt) so no slicks out there sliding around! From midgets (no tossing) to Sprints, Big Block D.I.R.T. Modifieds, IMCA Mods, Late Models, Demo Derby Cars, Hobby Class clunkers, Off Road Buggies, to Stadium Trucks...let's see them all!
I will kick us off with a few, and I can't wait to see what you guys might have to throw in the pot. Start posting...what you waiting on?
Note to Mod: I posted this on the general diecast board as opposed to the "racing" threads knowing we will see a lot more participation on this side. Thanks for your indulgence.
Ward
My "Mini Me" set....Ertl / Nutmeg Collectibles Big Block DIRT mod of Tim McCreadie in both 1:64 and 1:24 scale. More in common with a sprint car then anything else, these are BAD machines!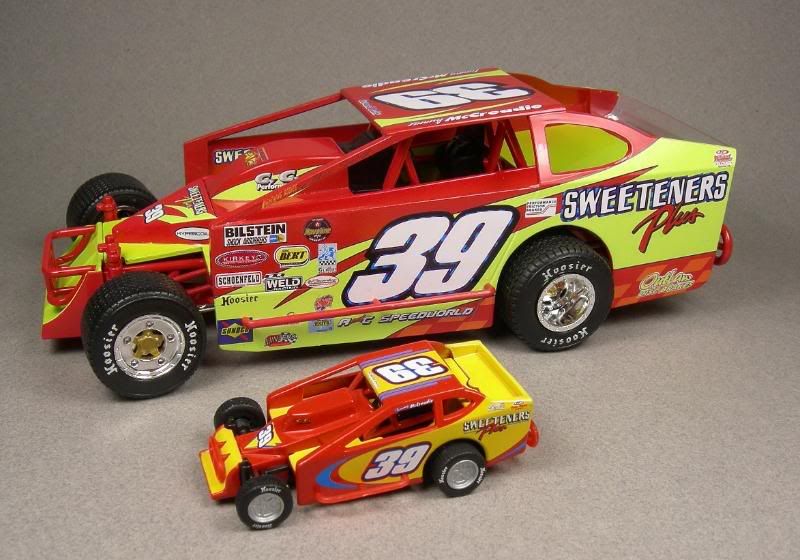 A stunning ADC (American Diecast Company) 1:64 Super Late Model of Kenny Schrader...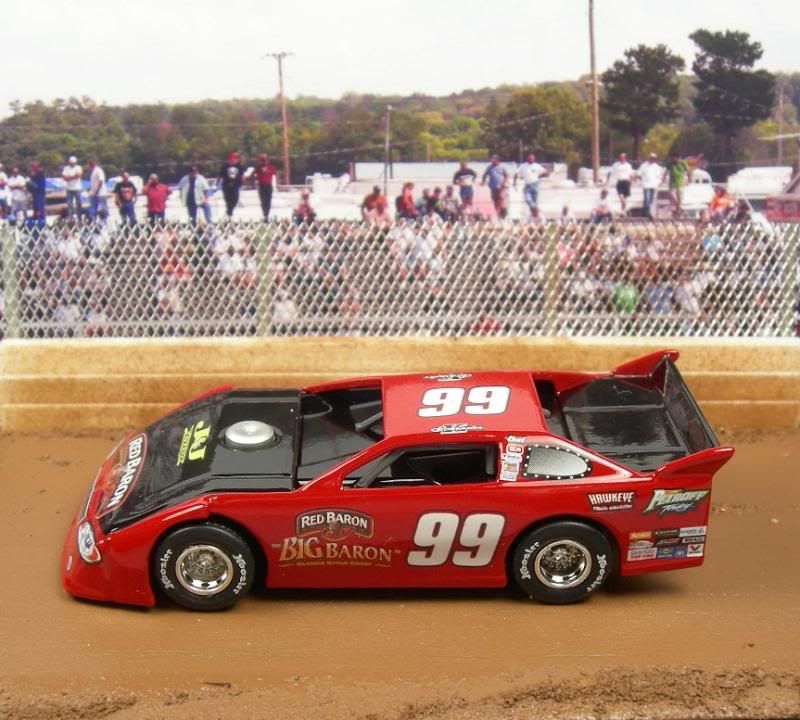 Another modified by ADC also in 1:64 scale, but this time the IMCA mod of Kelly Shryock...
Another pic just cause I liked it!...