·
Most Interesting Member
Discussion Starter
•
#1
•
Kinduv....
Well, I've said it for years, now I get to put my money where my mouth is. I put a ramp at the end of my drag strip.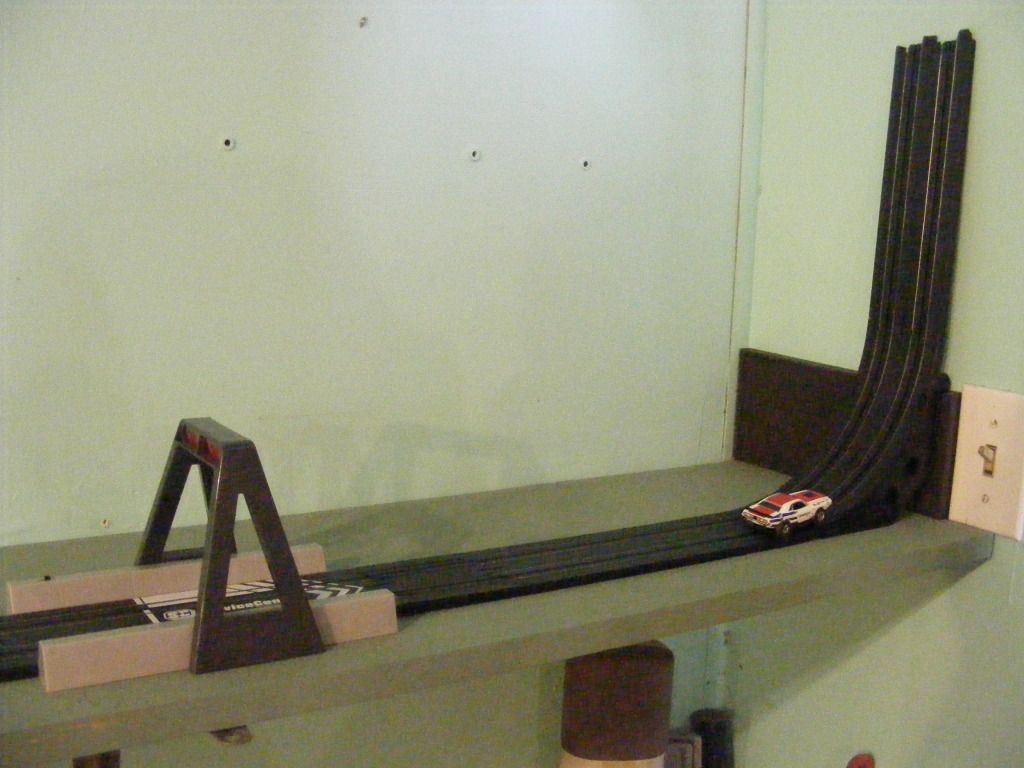 I used a couple of Tomy loop track with the support...
... and pulled the rail out of a Tomy 3" straight to cut the power.
I only have 16' to work with, with a wall at the end.
Works pretty good for stock, magnet cars. But, any serious drag car would mimic the space shuttle.