Discussion Starter
•
#1
•
Like the title states, HAPPY THANKSGIVING! And here is one inspired by Sheldon. We often discuss the merits of opening panels (he prefers and I seldom do), but here is one we have always agreed on...the 1:64 scale 2002 GMP C5-R Corvette!
This GMP set was released with a beautiful team transporter and the two cars (#3 & 4)of the Pratt and Miller prepared Team Corvette. The cars are in the livery of the regular season (ALMS Series) but the names are based on the winning team of the then GTS category at the 2002 24 Hours of Le Mans.
What makes this odd to me is the car line up is based on the Le Mans roster, while the car number stayed regular ( Le Mans ran #63). But what the heck this is a great car.
I will let the photos speak for themselfs. Though I still would have preferred this casting with closed panels (as they seem to be a bit bulky) but the car still remains one of the finest examples of 1:64th engineering I have ever seen!
Have fun and thanks for the look. HAPPY THANKSGIVING!
Ward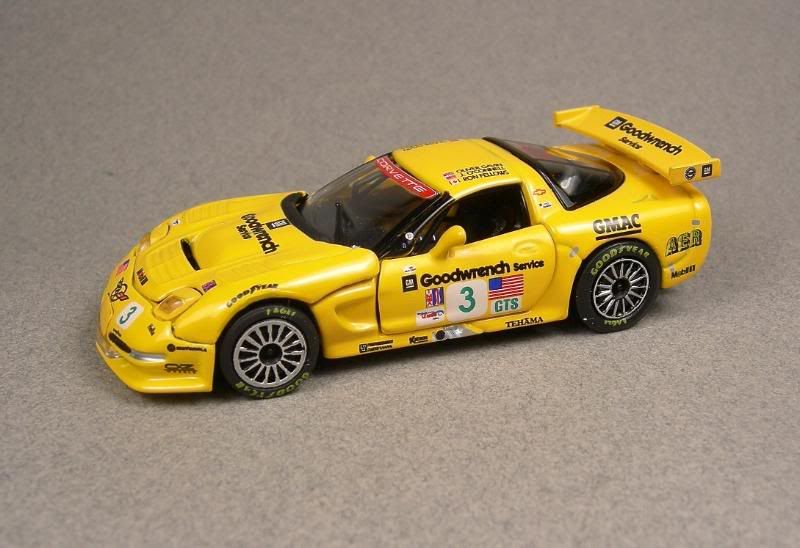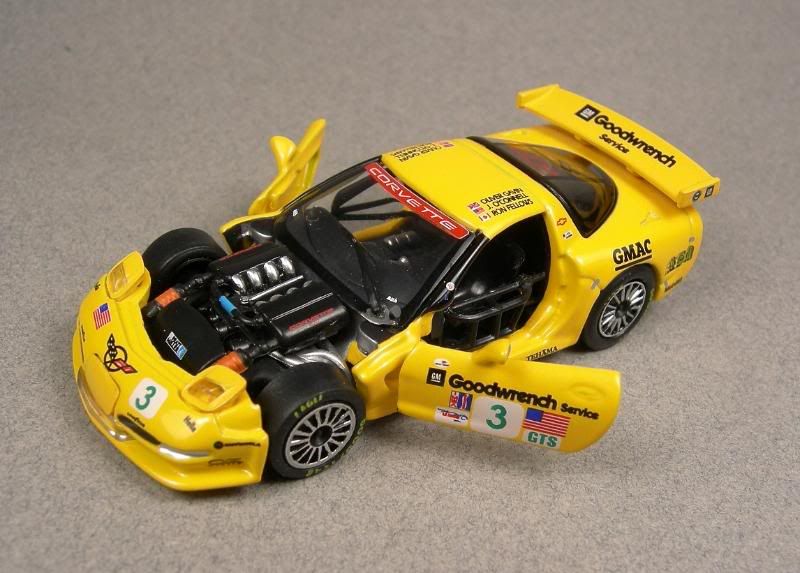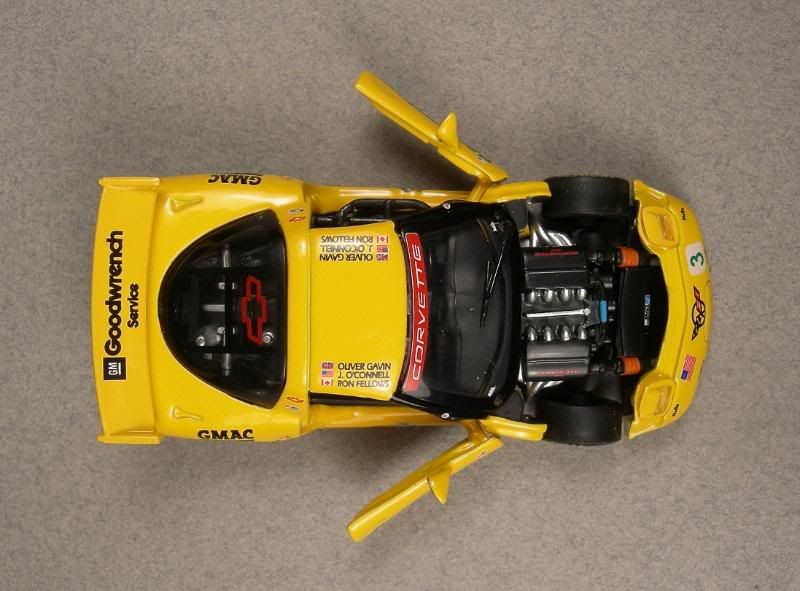 The #4 with the transporter (sorry for the photo, shot through plexiglass)