Discussion Starter
·
#1
·
now fixed .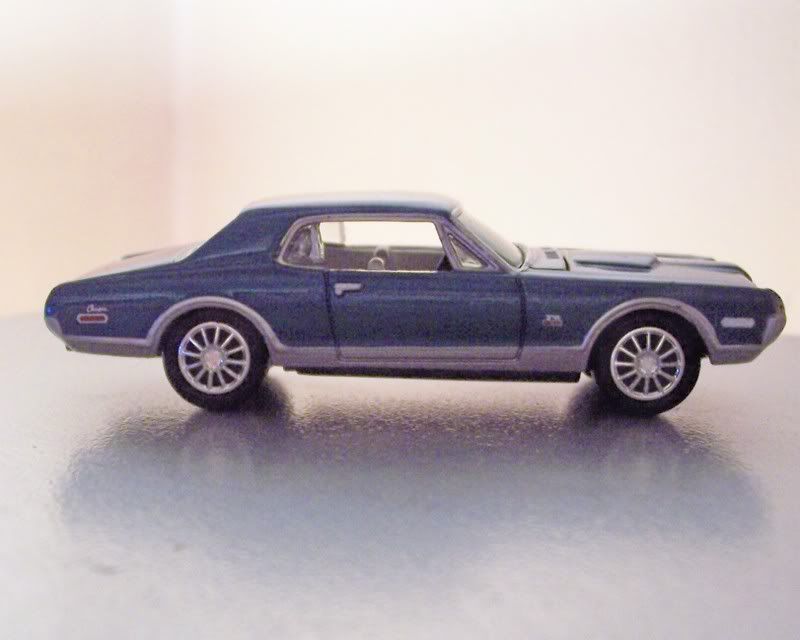 I always hated the rims on the mopar muscle magazine duster , one of the reasons I never got it til reciently , so the other day when I picked up some cars from Advanced on the cheap , I had got one of the muscle car series cougars on a bad card and figured I would just use the tires and rims for something .
I took a look thru my cases and the duster jumped out at me so I popped the wheels right off of that and stuck the cougars wheels on it and viola , instantly 100% better looking duster .
So I set the wheel-less cougar and the 4 tires and rims on the table and after admiring the duster now that it looked good , I put it back in the case and went and made my self a sandwich .
After I came back and sat down on the couch , I was into the game I was watching so I decided instead of going into the other room to pull out the box where I keep the spare parts , I would just slap the spare wheels on the cougar for now .
Then it hit me that these were the rims that belonged on the cougar in the first place