Discussion Starter
·
#1
·
When I got home from work last night, my wife told me I needed to go back out. Two blocks from home is a yard sale. On the front table, by the street, she says are a bunch of toy cars. Classic cars, she says, but she doesn't know what kinds or how many or how much. So we go take a look. They are still setting up, so I come back in the morning.
I wish I had more money to spend. Hot Wheels, Racing champions, Franklin Mint (I think). 1/64's up to 1/24's. None of the Hot Wheels were of real interest to me. Left them. Same for the racing champions. There were a couple of JL's (including a 1970 Cougar that was just painful to leave behind...Sorry Harold!). But the 1:24's were nice. There were four of these Elky's. I want the other two. They had some Mustangs, some Chevelles., stuff like that.
These two Jada's came home with me (The Hot Wheels Elky is just there for scale):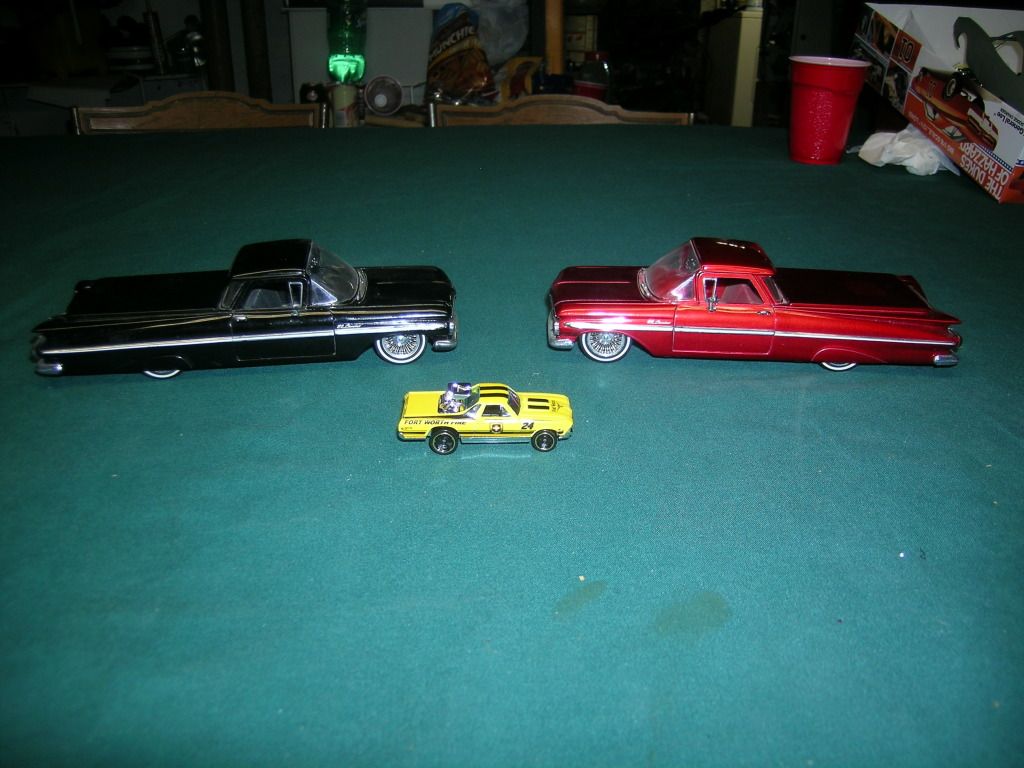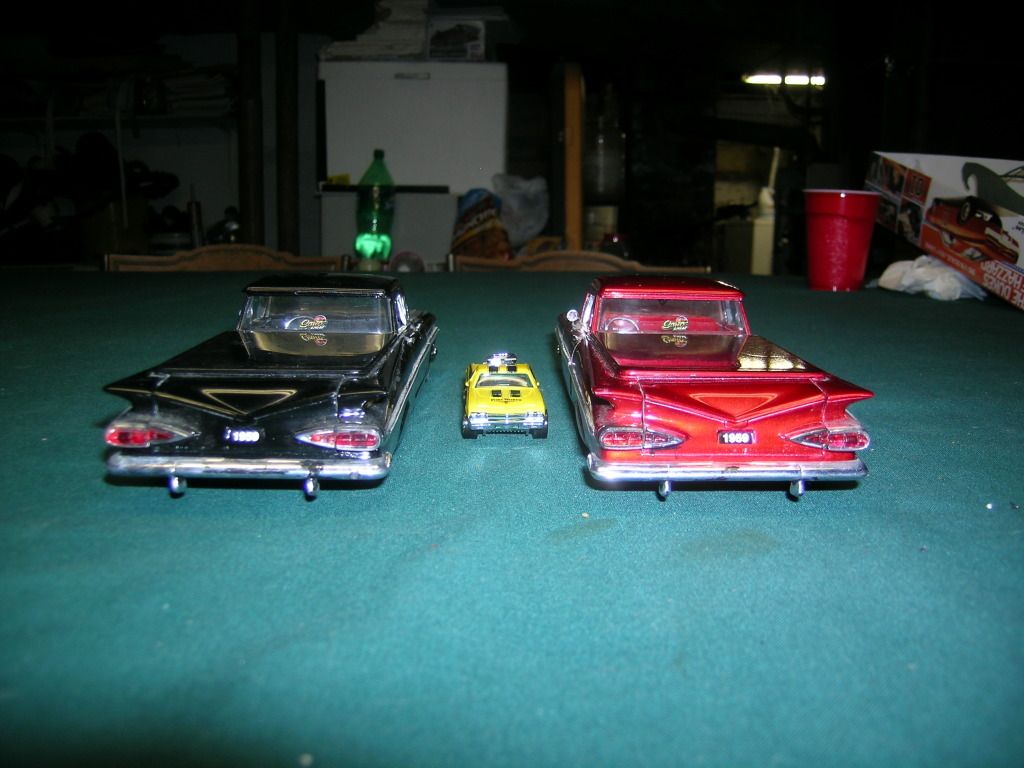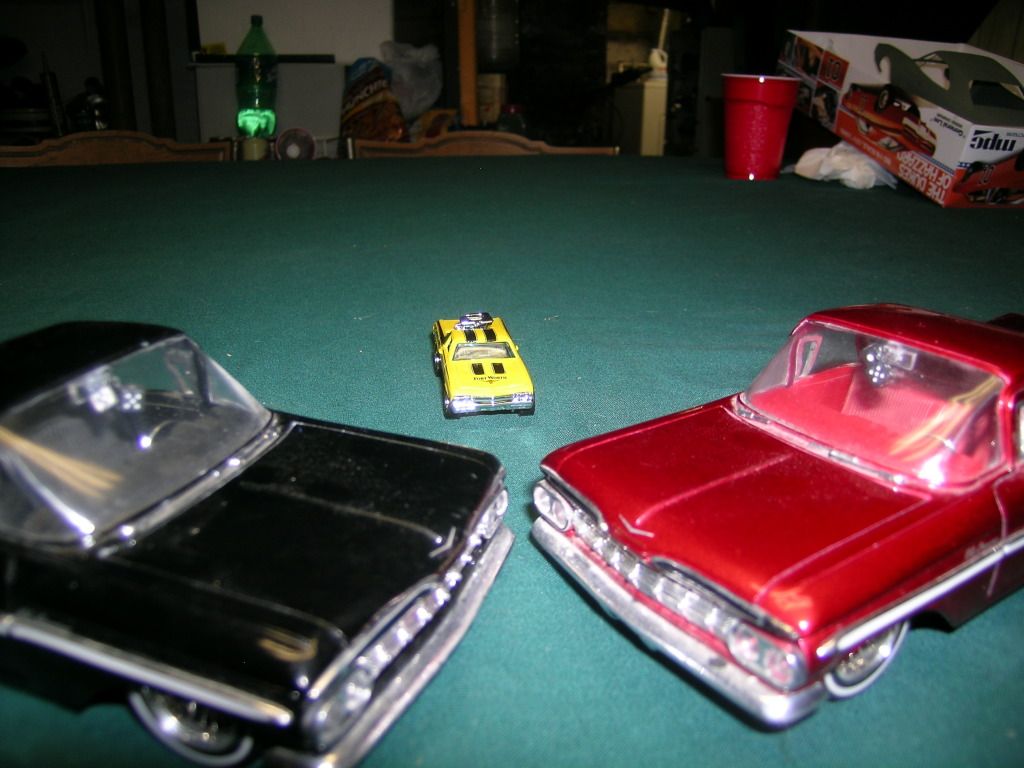 Fuzzy Dice on the mirrors!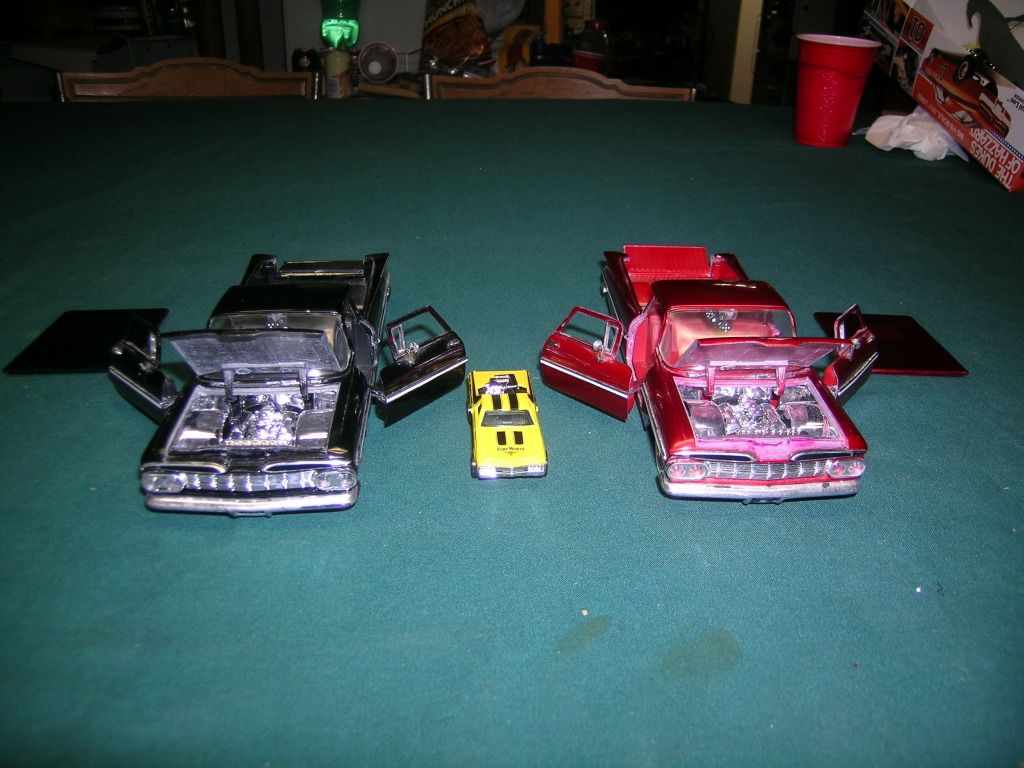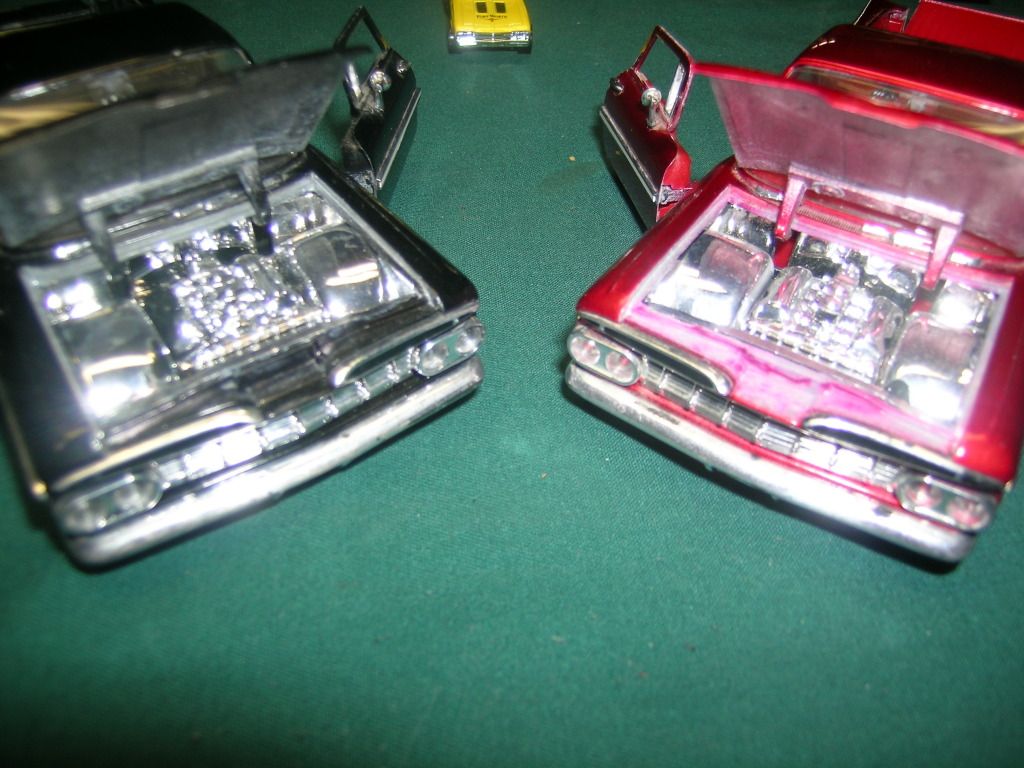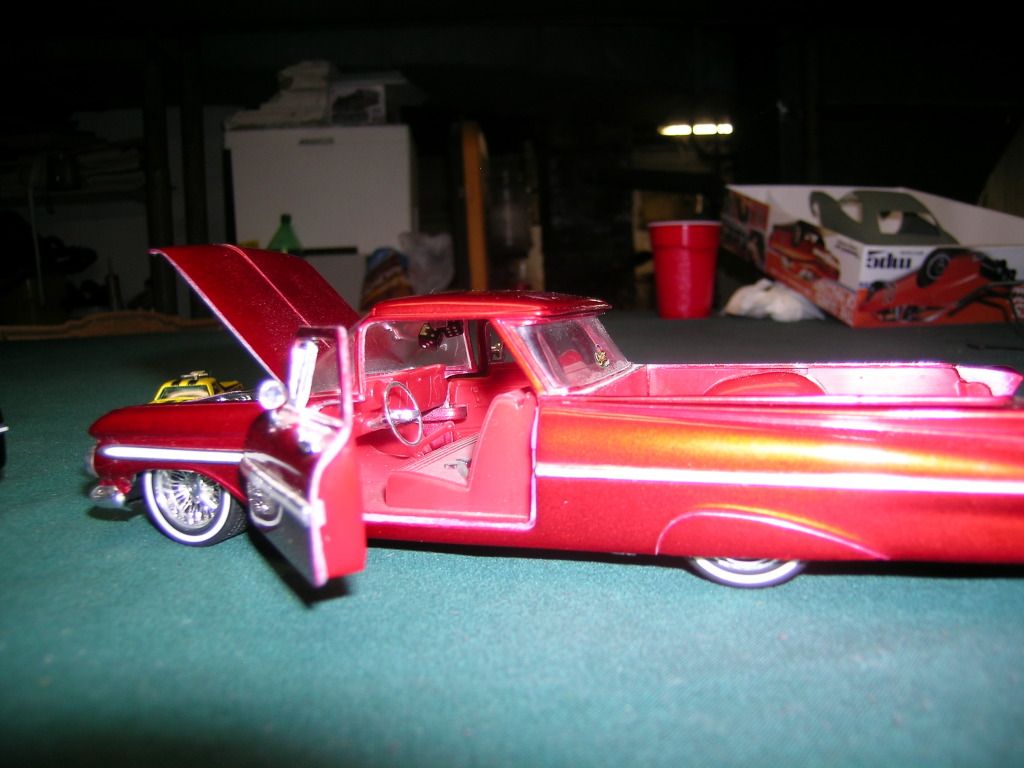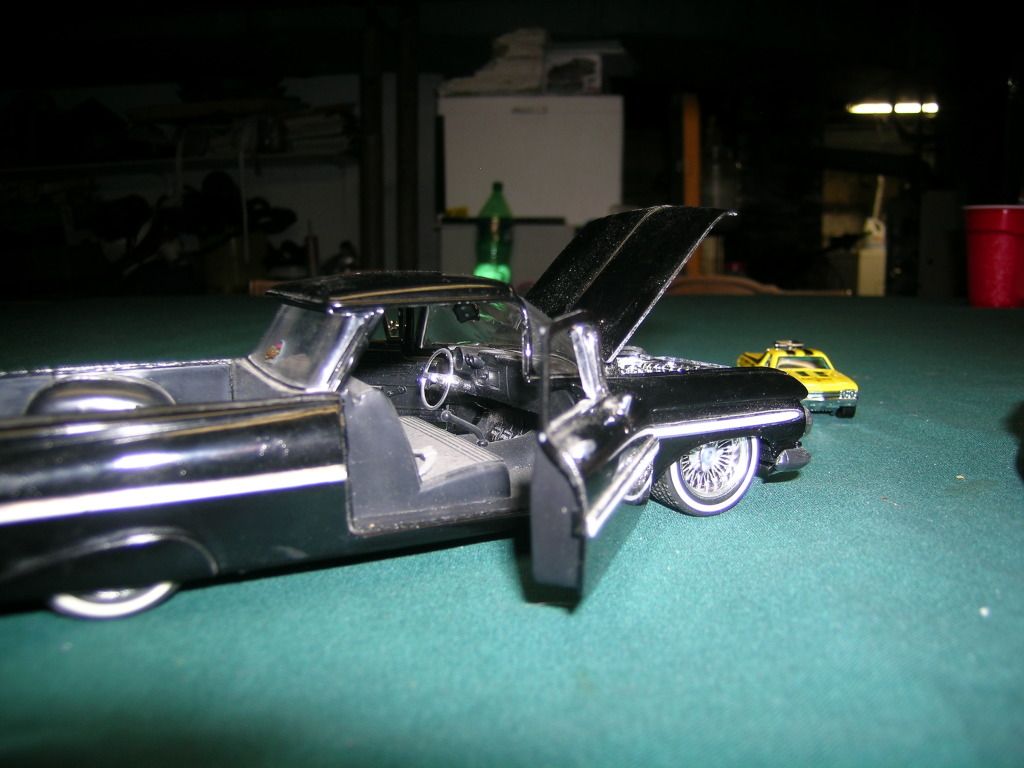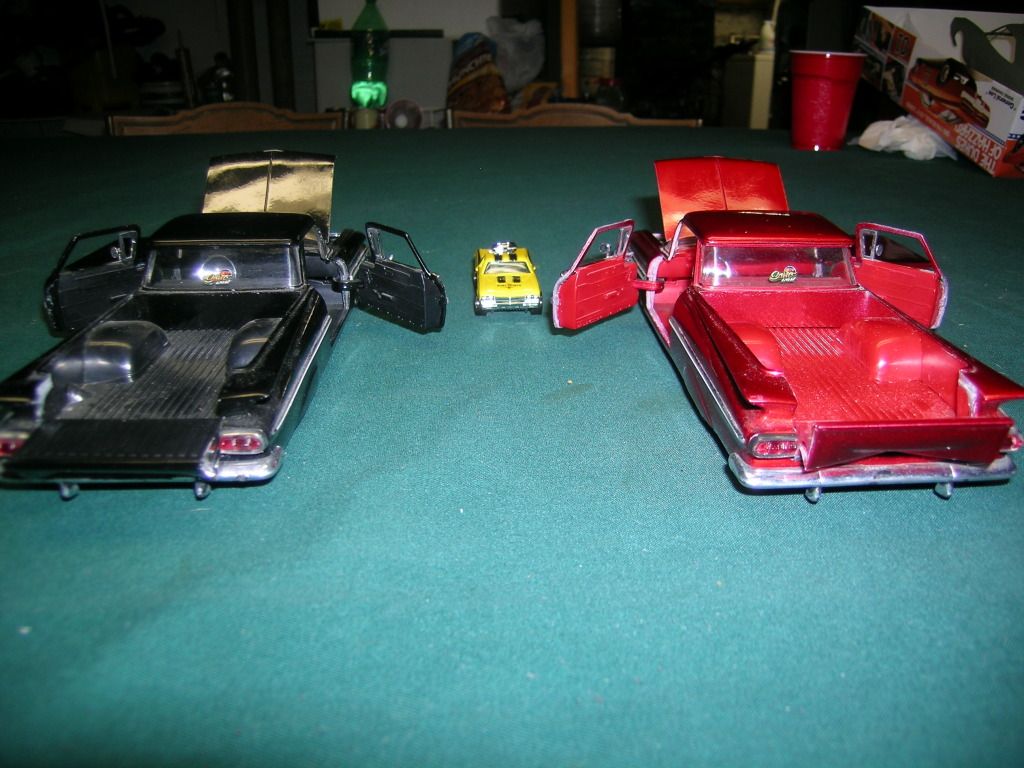 There are a couple of minor issues. The black one is missing one of the side mirrors, a lot of the chrome has flaked off, and the bed cover on the red one has a light-colored area where the price tag was. I'm guessing they've put them up for sale in the past, and stored them someplace sunny. Still, I love these two cars. I wish I could go clean out the rest of their 1:24's.