Discussion Starter
•
#1
•
So i had to run to Menards to get some stuff to finish my new faucet install. Figured while i was out what the heck id go to walgreens and check out the HW's.
I went to WM last night and came across a few delorians, & 56 Ford panel trucks and a few others I wanted. So figured maybe walgreens would have a few.
Well got to the toy isle nad nada, got ready to walk out and there is a medium sized bin with a heaping pile of HW's "SCORE"
Now to try and dig through the disaster, so im diggin around and find one i didnt have and would be more then happy to add to the stang collection then a few shuffles later another...YAAAAAY for wal
greens
lol.
Well besides the regs these were the 2 I came across & couldnt believe it.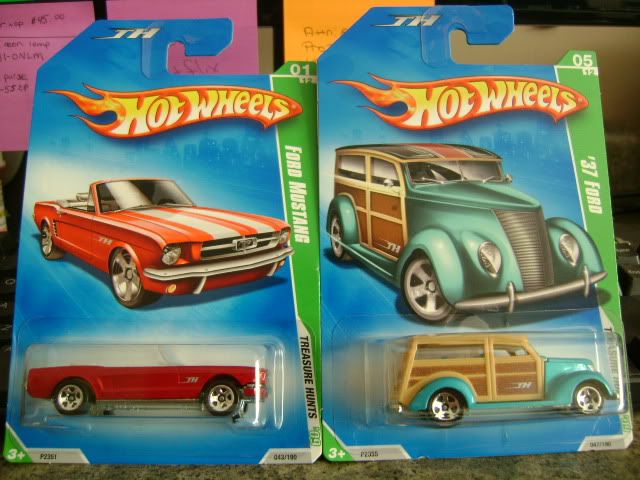 Both reg's which is fine by me. The 37 ford may go up for trade but the stang is going in the stang collection of course, now to find the super to match. I just could not believe they were in the stash, either they had just dumped a case in the bin or I dunno what. So after finding them i had to dig through them all lol some of the looks I got, I think people thought I was a bit odd.
This makes the 4th & 5th TH's ive found period in the last 11 years. 4 being regs and 1 super.
Mike