Here is a shot of a recent race between a couple of 55 Chevy's'. Both are powered by older AFX G+ chassis, 2nd version. Both have some mods but the arms and magnets are stock. Stock ones like this are about .4 and 10 mph slower. Note how close this was. The yellow 55 had a slight hole shot but the green 55 was slightly quicker winning by .004.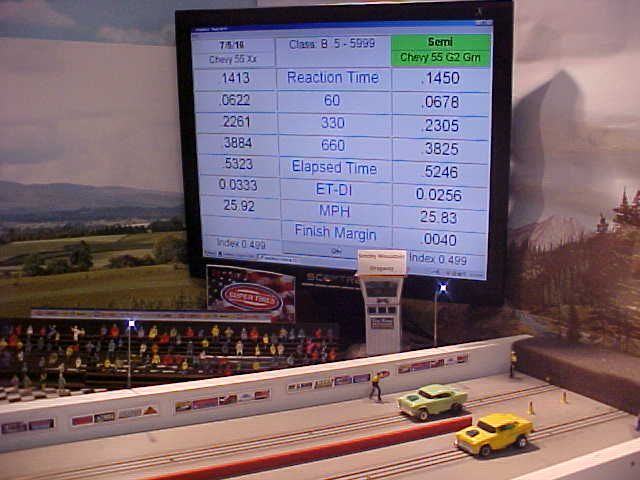 Here are 2 Black 67 Camaros running T Jet chassis. Both have mean green arms and a few other mods. Stock jets run in the 5-7 mph range and are more than a second slower.
I had a full size 67 Camaro just like those way back when.