Discussion Starter
·
#1
·
Took my son out car shopping today. I didn't find anything I wanted at the first tops...well, that's a lie, I did. Sort of. You see we were checking out the pegs, and he sees a DW-1. He hands it to me to look at. Of course I went nuts over it, but we have a rule "he who finds it keeps it." Worse yet, he was going to put it back and skip it. Then I pointed out the rubber tires. I should have kept my mouth shut. Or maybe I at least need to improve my poker face...
Well, we went all over, checked out all of the regular stops, and just as we were about to come home, I dip past the local Kroger's display to find they have the Hot Wheels 2012 4th of July set. Grabbed all five: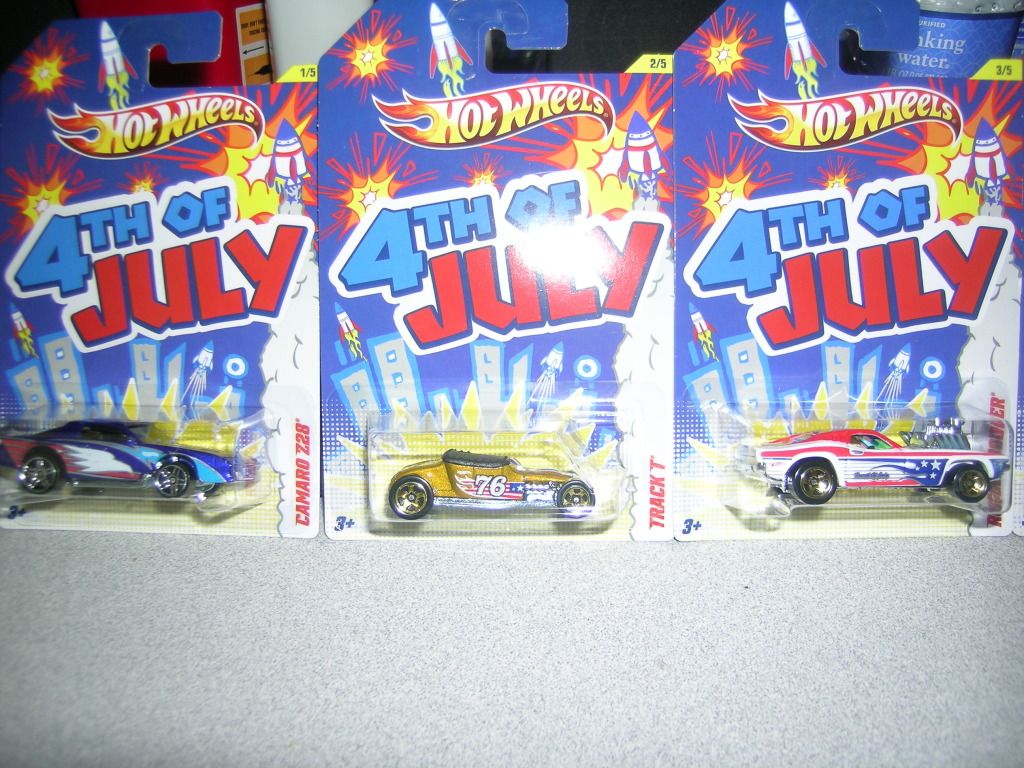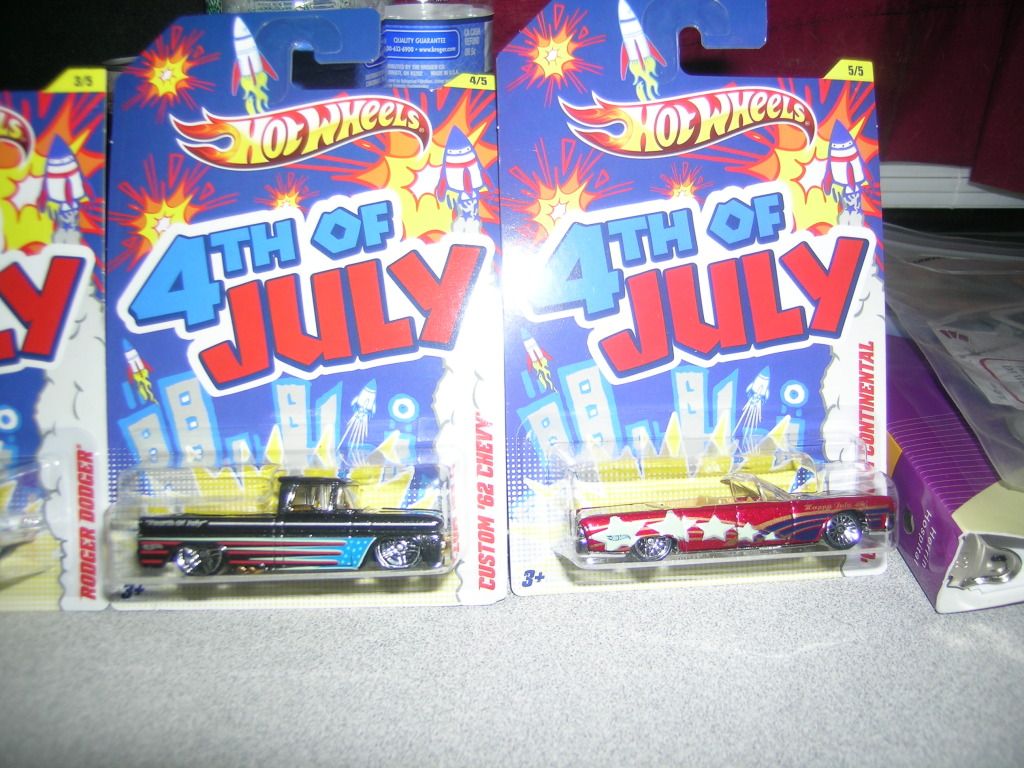 That's the Camaro Z28, Track T, Rodger Dodger, Custom '62 Chevy (with gold plated bed and exhaust!), and '64 Lincoln Continental (convertible), all decked out in stars and stripes. It's a nice set, and I'm glad I got them. I missed the St. Patricks Day set...