Discussion Starter
·
#1
·
The '47 Chevy is another favorite casting of mine.
Both HW's and Jada make excellent examples of this classic ride.
Thanks to all you guys around the country that sent me boxes of these while the HW Promotion was going on last year.
Dearborn is just over 2 months away so I'm testing out some different two-tone Kandy colors on some of these for my Convention Giveaway Cars.
There's a reasonable amount of heavy casting lines to do away with, along with jagged edges around the windows and wheel wells, but when all the filing and sanding is completed you come out with a nice casting.
First a light shot with Adhesion Promoter followed by Fine Orion Silver.
Then a light clearcoat carrying Silver Pearl Flakes for a coarse metalflake basecoat.
She's then shot Kandy Pink, the top is taped off and the lower body is shot Kandy Purple.
All HOK products, Of Course!!!!!!!
The tape is removed and the Gold 1'64" tape is applied along with Headlight and Taillight detail.
Then the clearcoat has a dose of Turquoise Blue Pearl powder for a little color shift effect.
These will come in Kandy Pagan Gold over Kandy Organic Green, and Kandy Organic Green over Kandy Oriental Blue.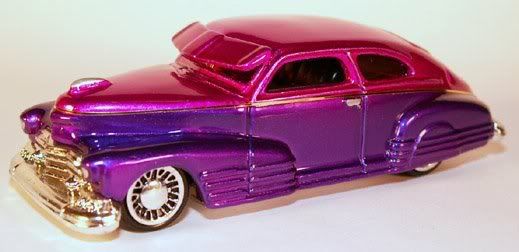 I'll also make some more of these like I gave away in Garden Grove, just with different Decals for Dearborn.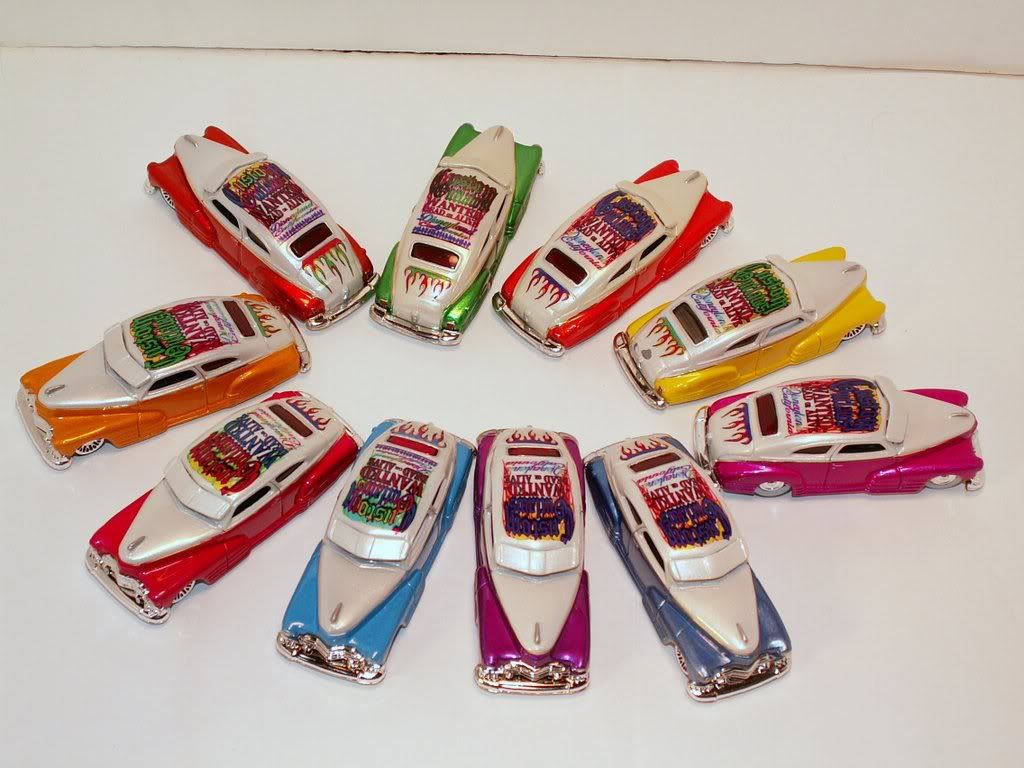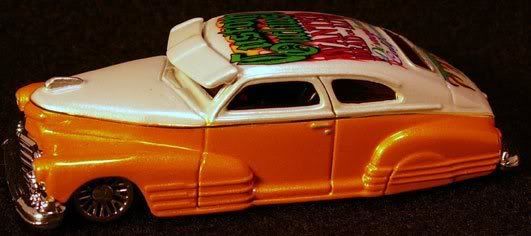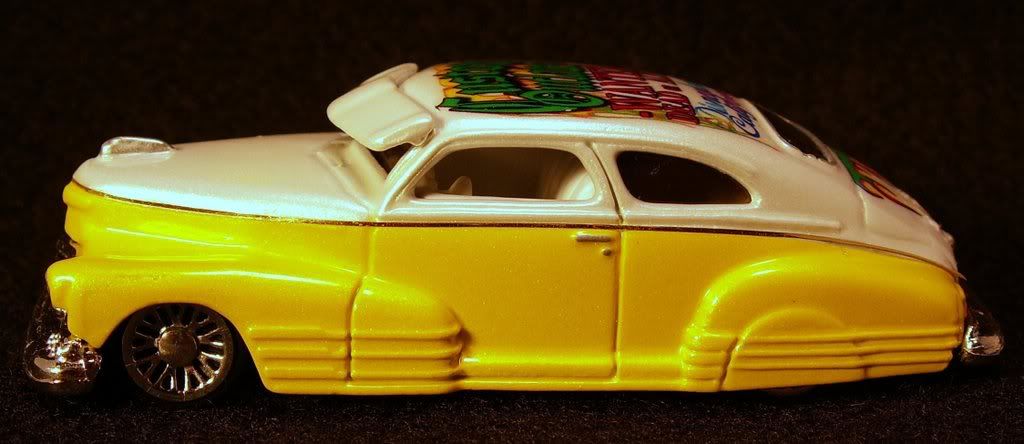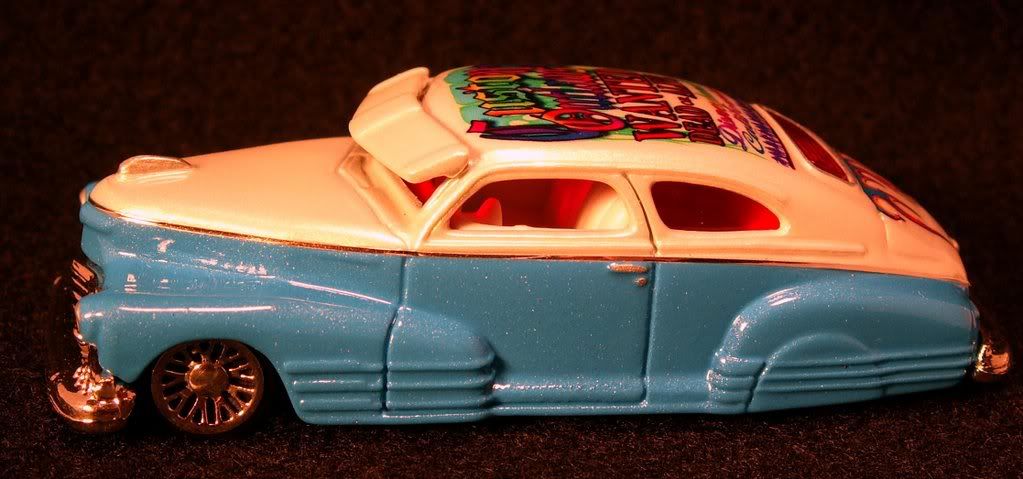 --CadillacPat the UnCustomizer--

www.CustomOutlaws.Com