OK, new to me anyway, but I have not noticed these being discussed very much and they are really pretty darn cool! I believe these were from the Menards release last fall, but have not seen much chatter on the series. For the real racing replica fan, these are a must!
As Carrol was told to make the little pony car a race winner, he and the boys got serious with the 1965 Fastback GT350. In all, Shelby America built 36 cars for domestic SCCA B Production road racing designated by the "R" for Racing. While coupes were used in the SCCA Trans Am series (to meet the 4 seat requirement), the fastbacks were the choice for the B series cars as they only required seating for two.
Of the 36 cars built by the factory works, all were 1965 models and 31 are accounted for and often found at vintage racing events around the world! 3 were destroyed in accidents and only two remain a mystery.
While I can find fault with the Shelby Collectibles (I really am not the biggest fan) I truly prize all four of these cars. A wonderful release for the racing replica collector.
#98 Essex Wire, Rick Kopec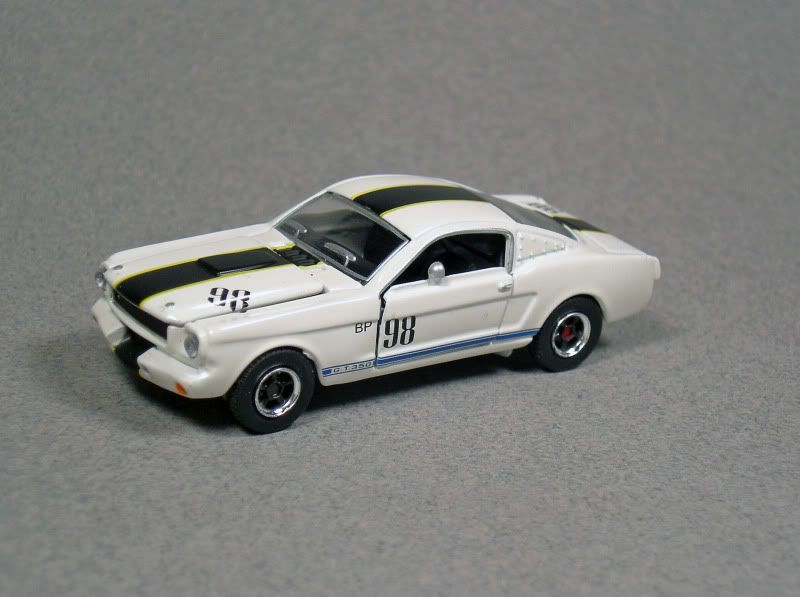 #14 of Dan Gerber ( yes, of the baby food company)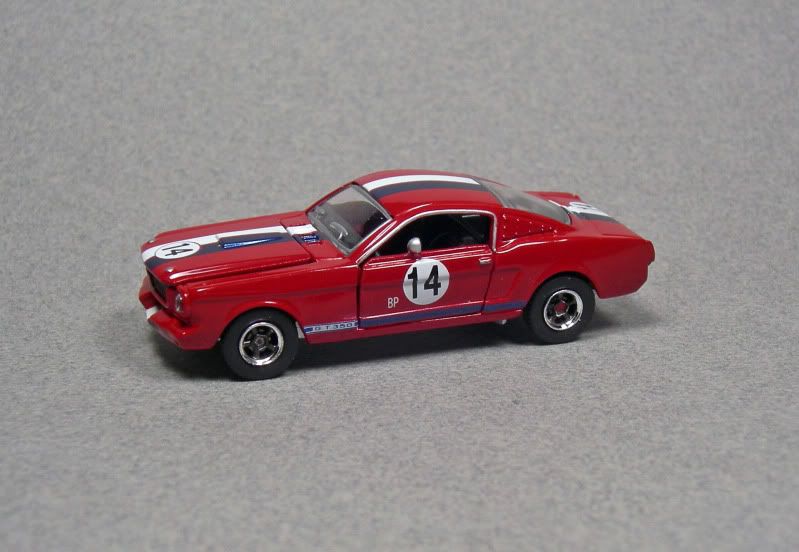 #201 of Walt Hane
#70 of Hal McCarty