Well, when I decided to buy this one in a recent auction, I wasn't too sure. I already had a 22 with box in better condition than the photo showed. For all I knew, I could have gotten the exact same again, except with more scratches. But I got lucky.
The one on the right is the one I already had, the left one I just got. Not much difference here except for an imagined shade difference, the left one seems to be a slightly darker red, the right one a little more on the orange side. Hard to see in the photo.
The front gives you an idea. The one which was in the mail today has a different number plate. Why? Because the base plate has no tow guide, my boxed one has. Variation! Great.
Of course I had to check the doors next. I knew there was potentially a variation and there was!
In the mail today: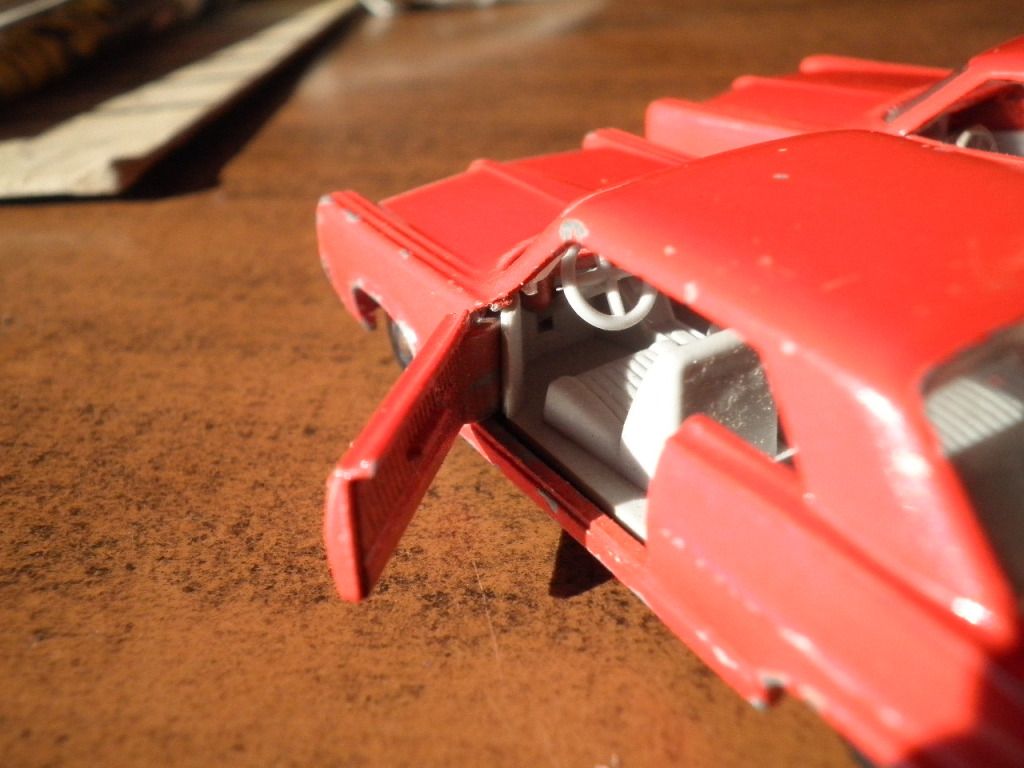 On my shelf already: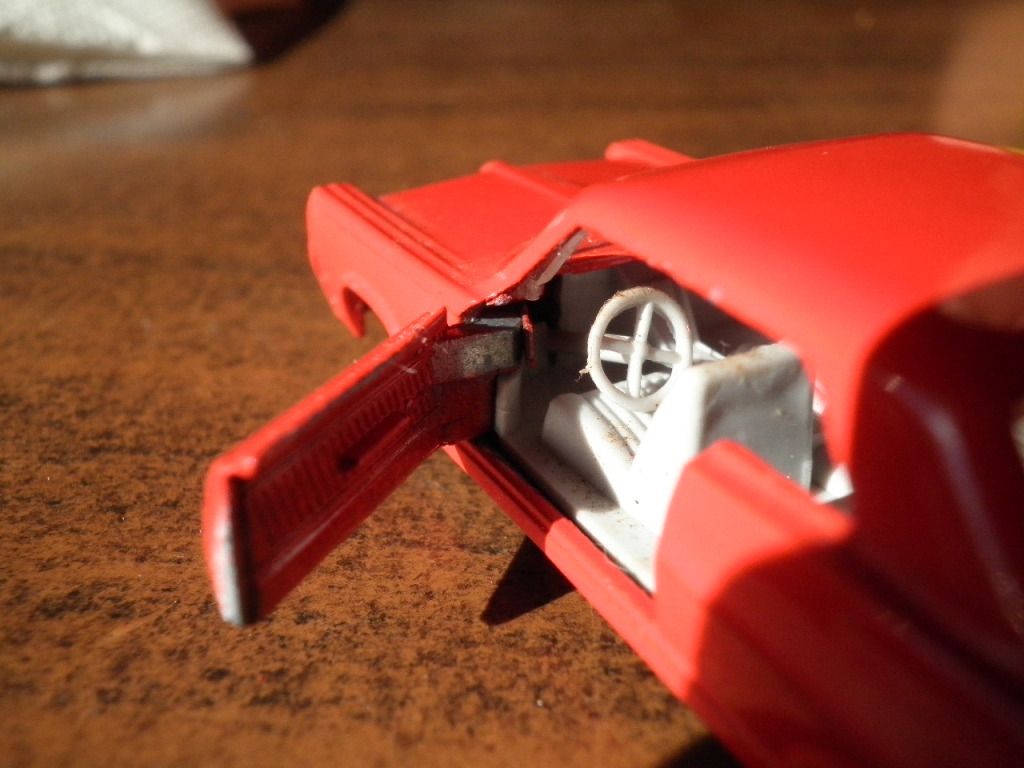 I don't know if you can see it but the door hinge is different on the cars. I'm not sure about the height of the steering wheel but I'm glad I got a....well, different car in the mail and didn't waste my money. :wave:
http://www.vintagebritishdiecasts.co.uk/1index/xx22c.htm