Discussion Starter
·
#1
·
Last month I was on the hunt for another "Cars of the Family" addition, a 55 Chevy pickup, yellow if possible, and found one on the trade board. I made the buy and realized after I got the truck that it was a 65 not a 55.
My complete inattention was the culprit. I happened to mention this occurrence and yesterday a yellow 55 Chevy pickup, Clue(?) all nicely detampoed by dadscoronet shows up. How cool is that :tongue: Looks great in the slot between a 53 Victoria and the 55 Crown Vic with the license plate from the 65 in the back. The yellow is much closer to the truck my uncle owned!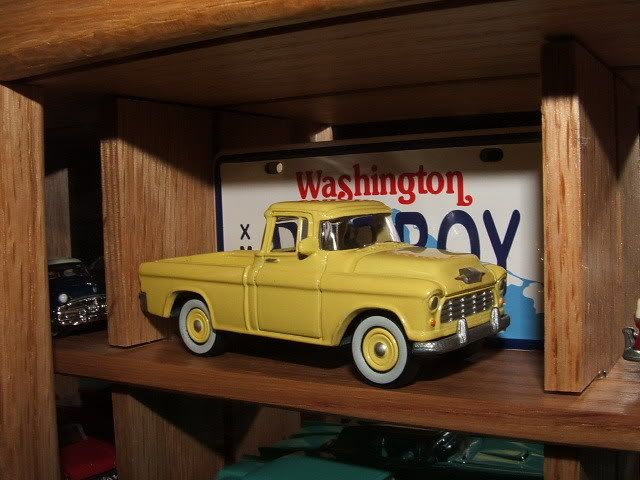 Then I spot an AG 62 Bel Air that a member wants to trade and offered a 55 Chevy convertible first shot for it. The trade was accepted and after I did some further checking I realized there are first shots in colors other than unpainted.
I sent a picture to Kadman to make sure this is one he wanted and his reply was "you sure you want to trade that for the AG. It might be valuable to use in other trades." How honest can you get?
The trade went forth but I received a 57 Chevy AG convert as part of the deal. What a country
Thanks guys>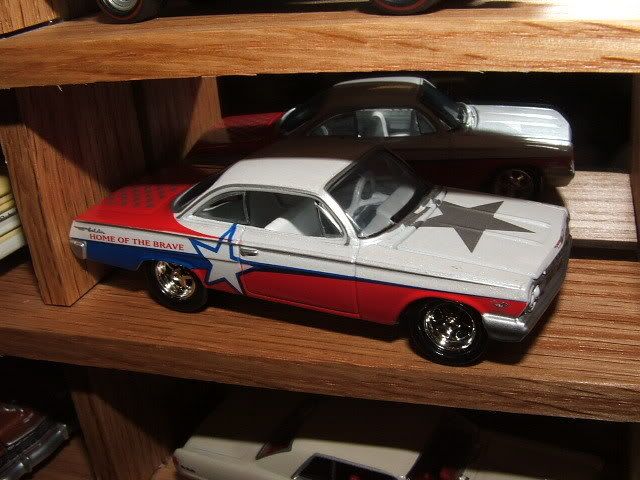 I've got 2 more GMs on the way. They are starting to outnumber the Fords. Wait I also have a Mustang waiting to be picked up in Pitt so we are keeping pace somewhat. :wave: