Discussion Starter
·
#1
·
Went to a very small diecast toy show yesterday and my first one. Did a trade on a JL and bought a HW, so all cool.
Came across a dealer selling M2 chases and lo and behold found a 58' Plymouth Fury chase--one of my favorite cars. Box was kinda beat up and had dirt on it, like outdoor dirt but I didn't care as long as the car was good and it was. Asked what he wanted for it and he said 5 bucks--SOLD I said lol.
About 3 months prior I found a M2 57' Dodge Custom Royal Lancer chase while at Hobby Lobby, my first chase ever and totally unexpected and I had a 40% off coupon too-so I was a happy man that day lol
Wasn't until today while taking pics that I noticed the Fury has a gold engine and the Lancer does not. Is it because of the different lines--AUTO-DREAMS/AUTO-THENTICS???
58' Plymouth Fury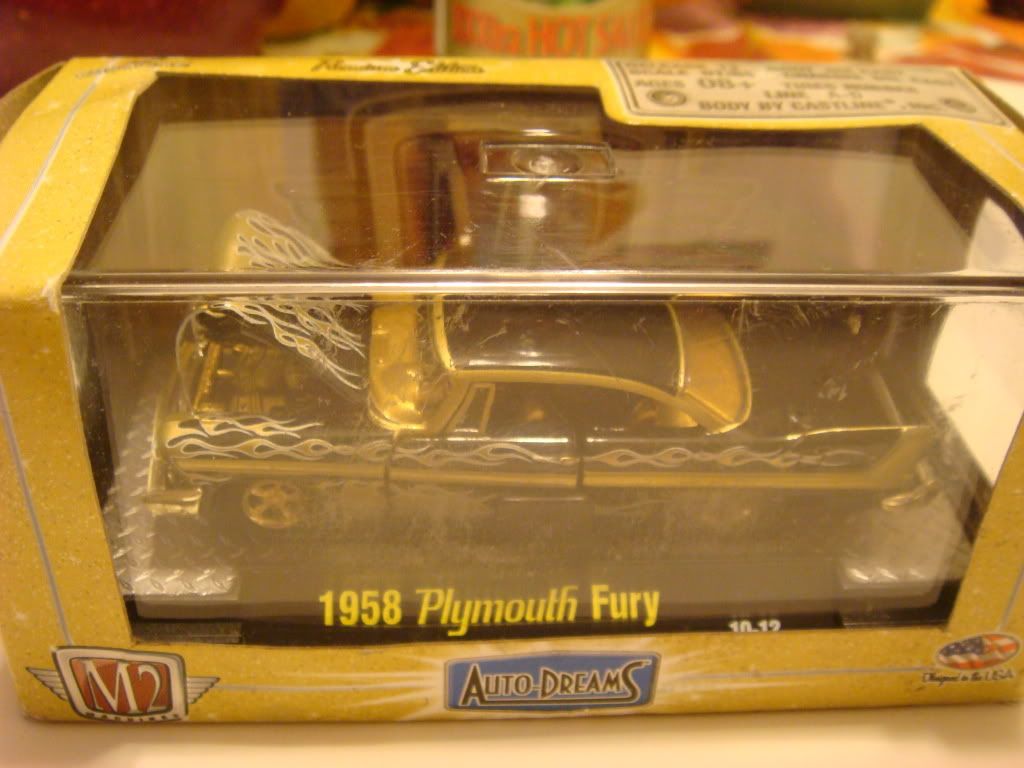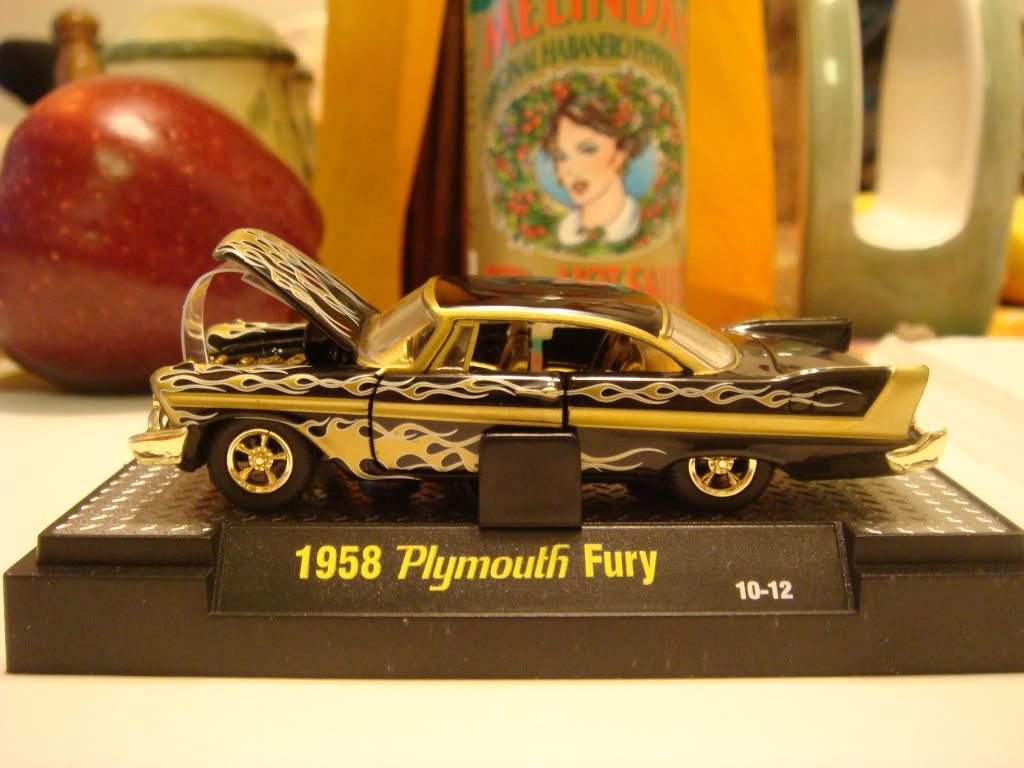 57' Dodge Custom Royal Lancer