Discussion Starter
•
#1
•
Oh No!! He's taken it out of the packaging!!!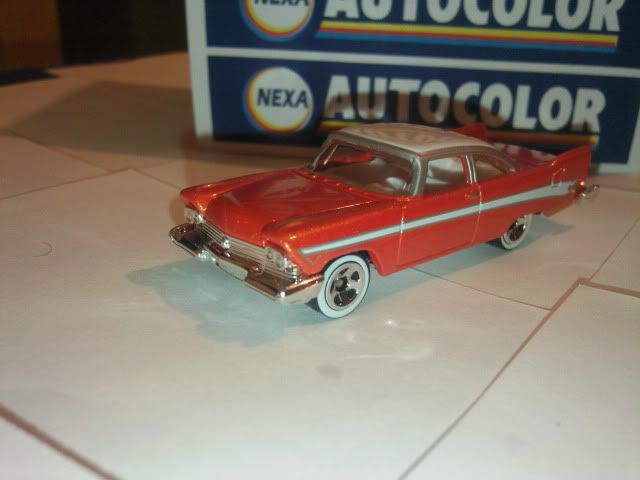 Not a bad casting, the packaging states it's a 57 Fury when in fact it's more of an amalgamation of both the 57 & 58 Plymouths and closer to a Belvedere or Savoy than the top of the range Fury.
Comparison with a 58 Ertl Belvedere.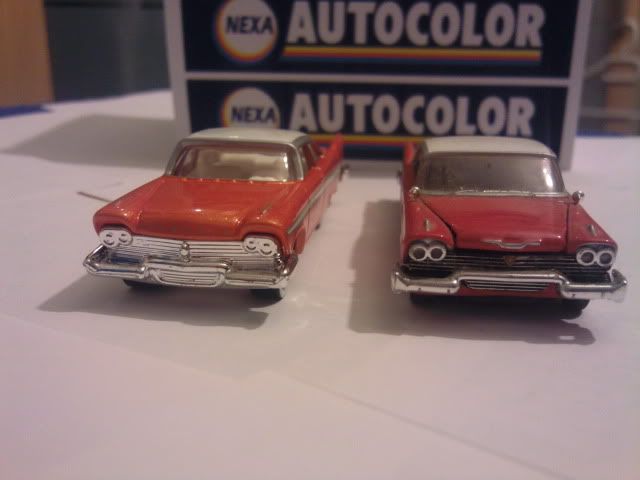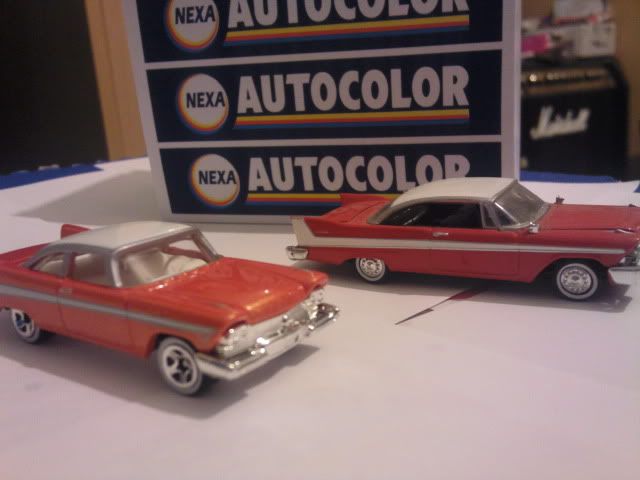 In the first comparison pic, you can see that the inner headlamps are slightly smaller than the outer, this is correct for the 57 model as I believe they are turn signal indicators, they were converted to full beam lamps on the 58.
Now look at the lower grill area below the front bumper.
On a 57 Plymouth the slats should be vertical, the Hotwheels has a horizontal grill which is a feature of the 58 Plymouth. The Hood ornament and "V" emblem on the 58 are correct as are the word, "Plymouth" on the edge of the hood and the emblem on the grill on the 57.
But the most evident error, (I'm reluctant to use that word for this comparison) is the fact that on a, "Fury" the side trim should be anodized Gold the trim was silver on the belvedere and Savoy and also on the savoy the trim did not kick up at the rear.
But what I dislike most is the huge gap between the headlights and the top of the front wings.
All in all though, not a bad casting for the price though gets a :thumbsup: from me and as you can tell I'm a bit Anal when it comes to 57\58 Plymouths!!!