Discussion Starter
•
#1
•
A friend at work was cleaning out her basement and gave me some Star Trek models that belonged to her late husband who passed near the start of this year.
They all seem to be from 1992.
AMT 3 Enterprise set and a large base that holds all 3 models together, a couple parts for the D were glued together, everything else still in the plastic bag. I have built all 3 of these at 1:2500 scale in the last 5 or 6 years so not sure I'll be doing anything with this kit.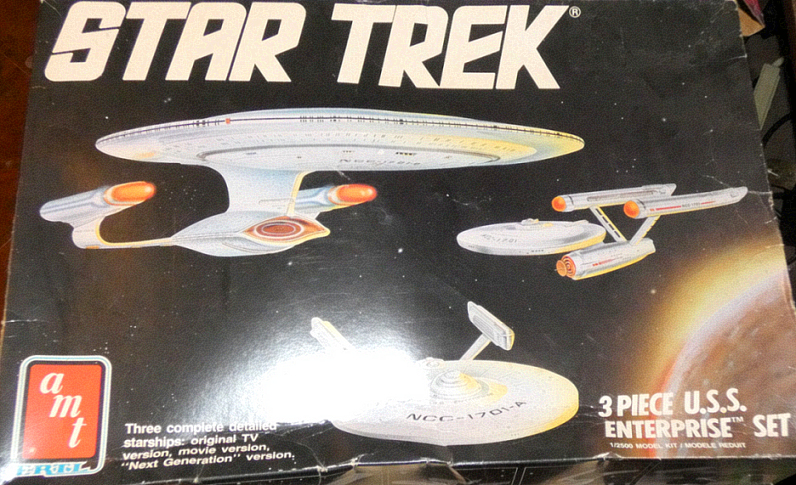 Next up is a Playmates electronic model of the Enterprise D, in good shape, just needed a little cleaning, put some batteries in it and it still works.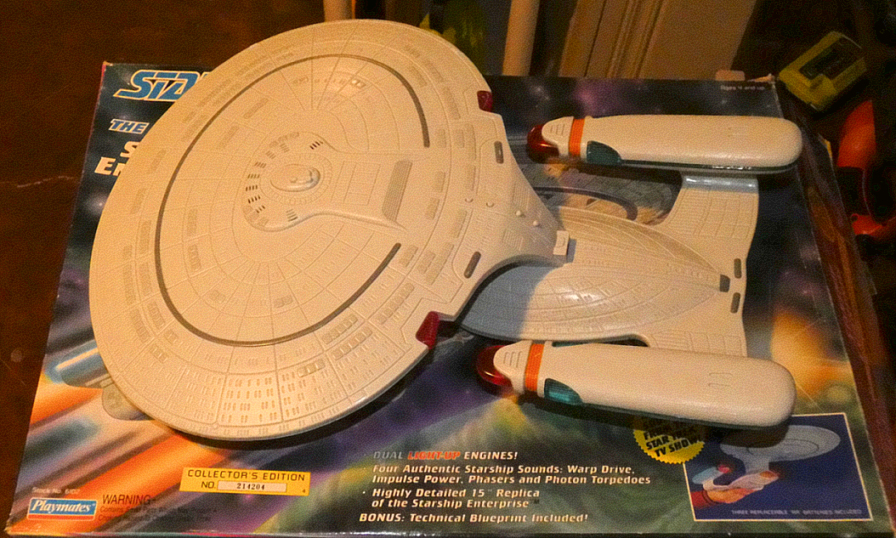 It's fairly large, and would need some kind of stand built to display it, and the D is not one of my favorite versions of the Enterprise, so this one is another that will probably just sit in the closet.
The most intriguing is this badly broken up TOS Enterprise figurine from Enesco.
The pylons are shot, deflector dish missing, neck broken in 2 places, support rod broken at both ends.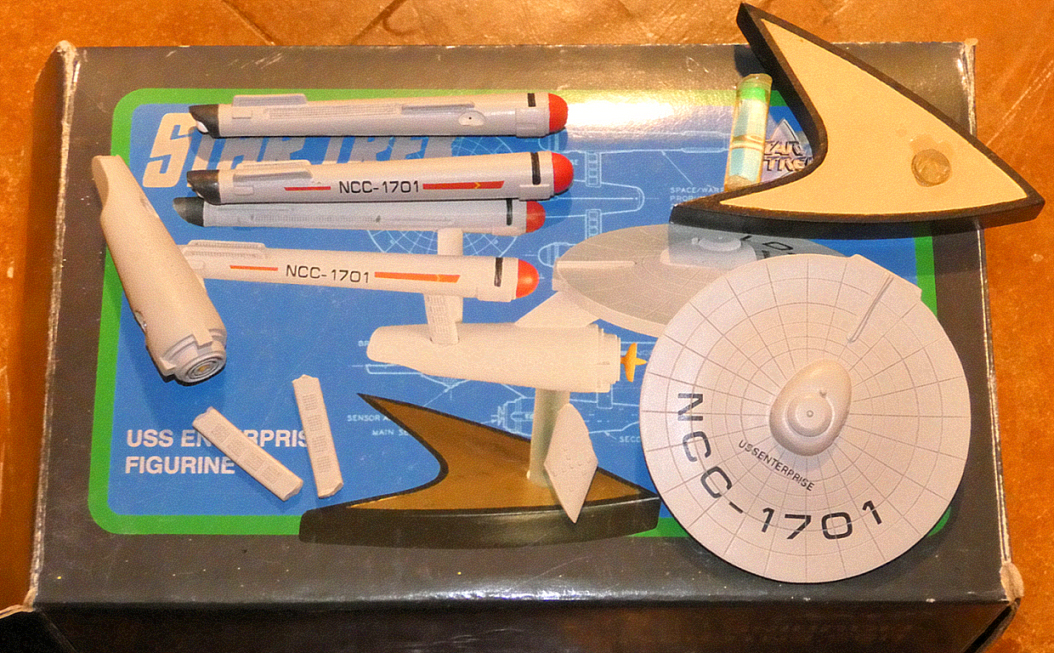 I liked this thing enough to try and salvage it. It's made out of some kind of heavy resin. I dremeled out slots for new pylons and ground out the support rod remnants. I 3D printed new pylons and a support rod, may try to find 9.5mm clear rod somewhere but this will do for now.
An old 1:1000 deflector dish looks fine, I think the one I used was from the unused parts when I built the NX-01 refit kit as non-refit.
Used epoxy to put it all back together and now have to decide what to do about painting.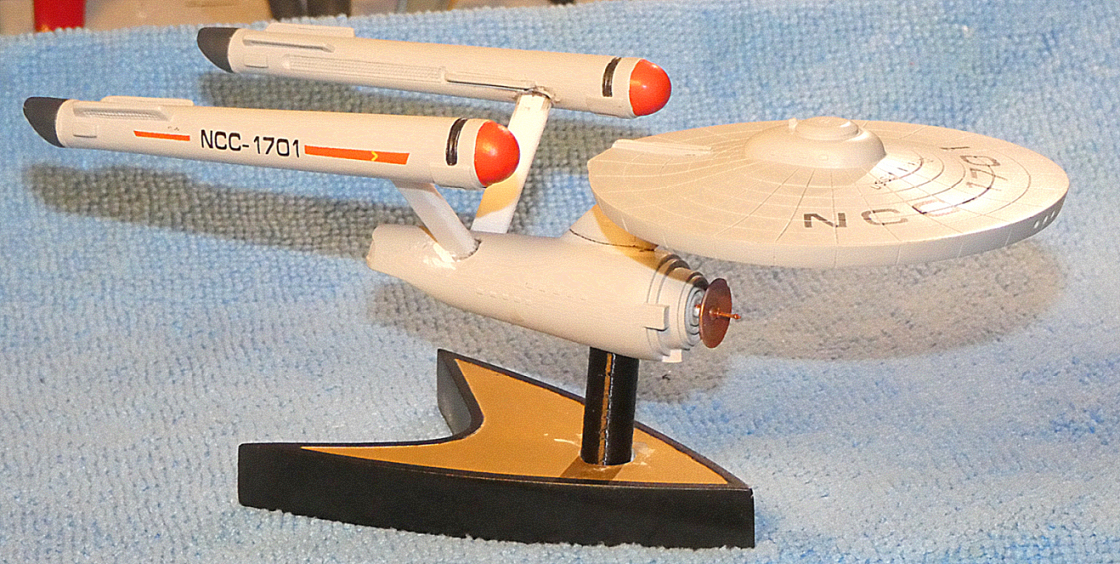 Going to try and duplicate the grey hull color that is already there and just paint the repairs, if that doesn't work not sure what I'll do. It is interesting enough I might repaint the entire thing and print up a set of decals, we'll see.