Discussion Starter
·
#1
·
Here's a special diorama that was put out by Bang Models a number of years ago. It represents the start of the 1962 Tourist Trophy Race with 3 Ferrari cars on the starting grid.
The # 15 and eventual winner 250 GTO driven by Innes Ireland (GB)
The # 6 250 GTO driven John Surtees (GB)
The # 11 250 GTO LMB driven by Graham Hill (actually from the 1963 race, but I guess Bang took some liberties with the model)
The whole base, spectators and drivers are molded in plaster in an artistic interpertation and painted in an off grey, to contrast from the colorful and real life looking cars.
One of my favaroite diaroma pieces. Hope you enjoy it as much as I do.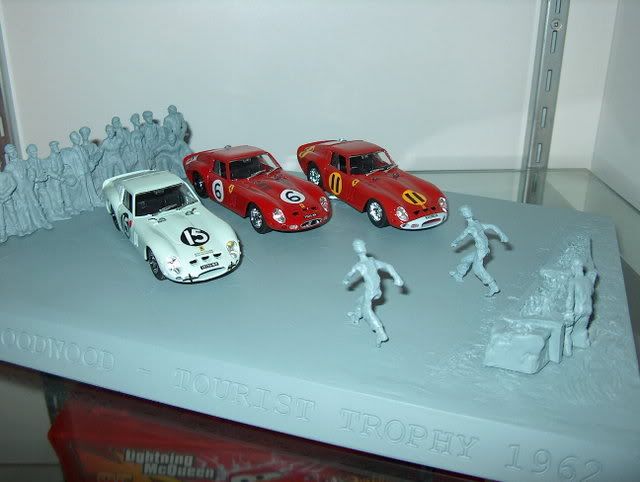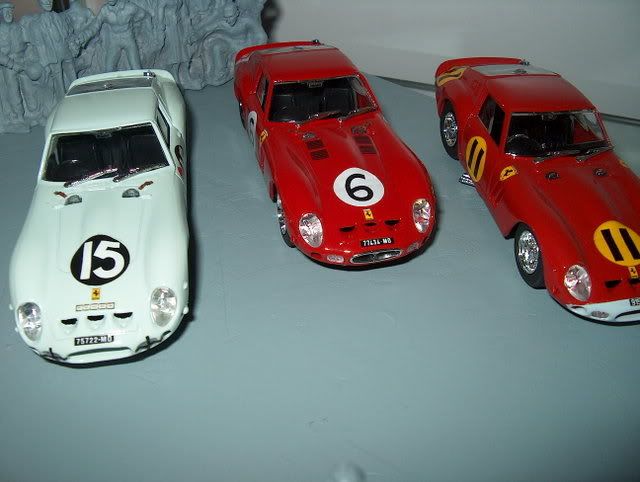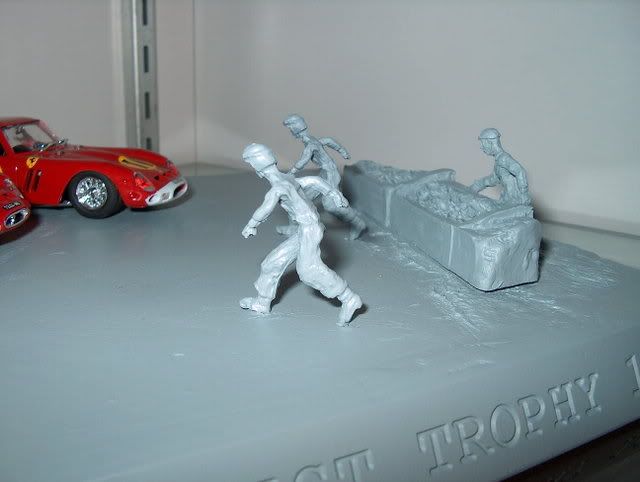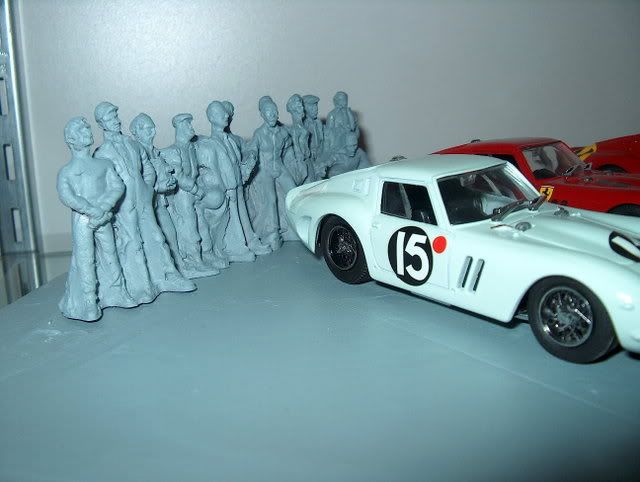 Domenic :wave: