Ah... the joys of dirt track racing.
At a recent meet in Melbourne, Australia, the hot midday sun and strong winds, soon dried out the track to resemble one of those full size dust bowls, that we sprintcar fans are so often presented with these days....
Check this out these two cars fighting there way through the fluffy cushion....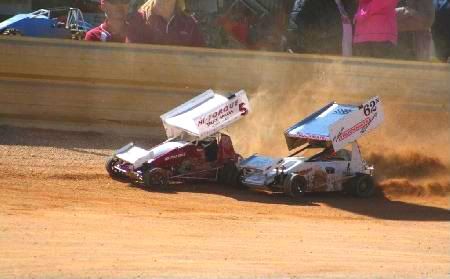 Photo Sharyn Mckenzie