1/24 Challenger T/A SixPac WL (pic)
This AM at wm.
"Doin' the Dance"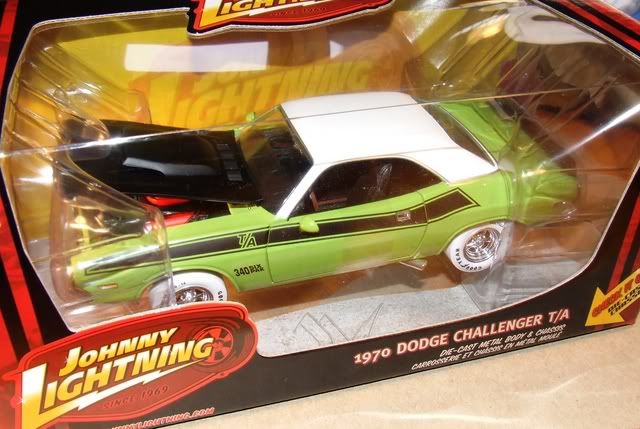 Canada's even getting some new cars too, what a change!
The reg has a black roof & black walls, very dark car!
The new style box displays the cars very poorly, odd box
design & placement of car in box???