Discussion Starter
•
#1
•
About a year ago I was admiring all the great kit bashes that John P has created and I wondered if I could do something that could come anywhere near as neat as his.
I wanted to make a TOS-esque version of the USS Stargazer, so I set out with my 1k TOS kit and a bunch of for sale signs and I cobbled together this:
It wasn't much and I made alot of first time mistakes, I had no idea what I was getting into and then a month later we moved to Kansas......
The model sat as it was, only a saucer section for ages. Then I thought, well I want to just finish it. So I started working on it harder over the months. I tried various versions with 2 nacells, 4 nacelles but it seemed off.
I wanted a "test" version of a ship that would evolve into the Constellation class upon TMP era. So it got 3 nacelles.
I am pretty proud of my little ship. There is some pretty good decal silvering from the kit decals, but the ones from JT worked great.
Here it is guys: The USS Apollo
(Sorry about crappy outside pictures....I'll take some better ones later)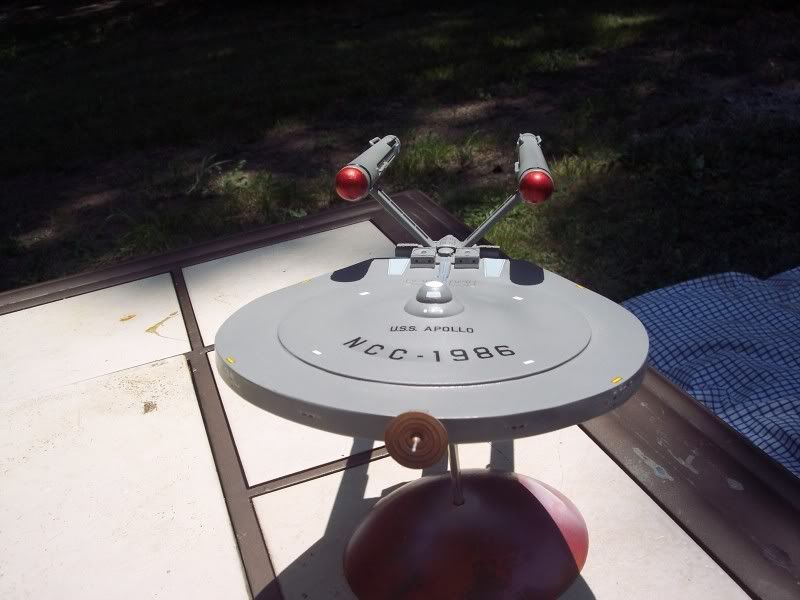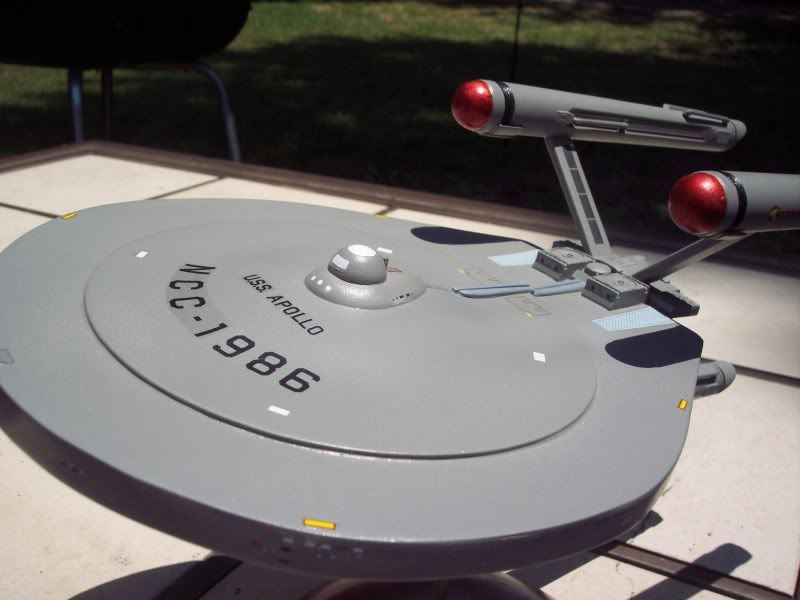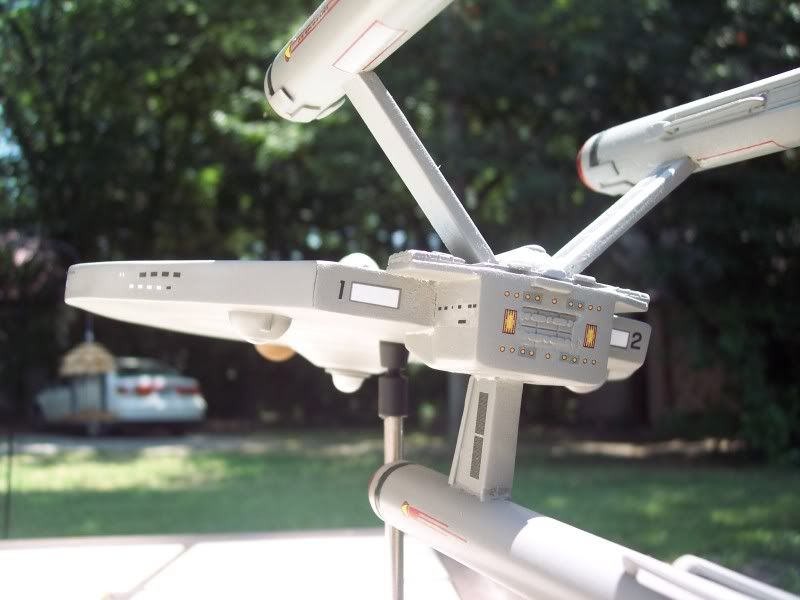 A Stable-mate