Here are a couple additional trades on top of others I have.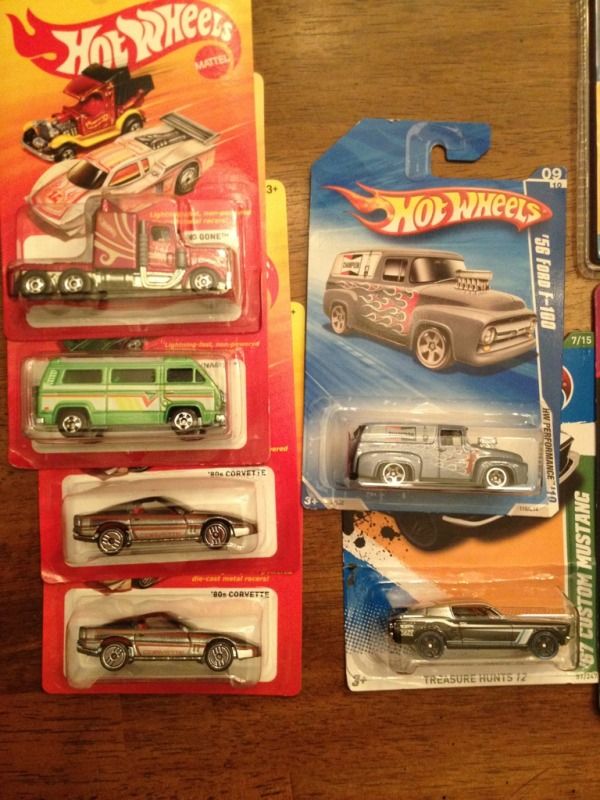 The corvettes are errors
The TH has a crease on the card where it looks like it was folded over at the store I found it at. I also have an extra MoMC or two of the Mustang if you keep them carded.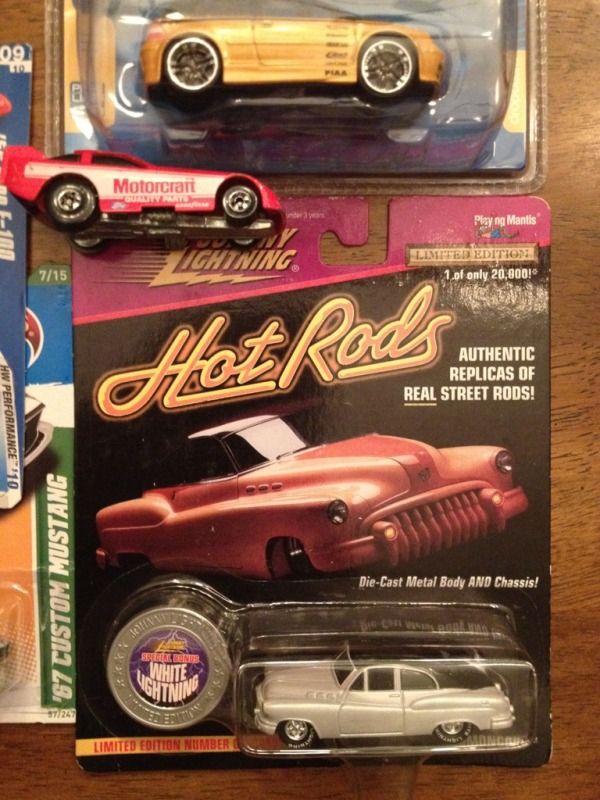 The Bumongous is 1/20,000 white lightning and the loose funny car is a Motorcraft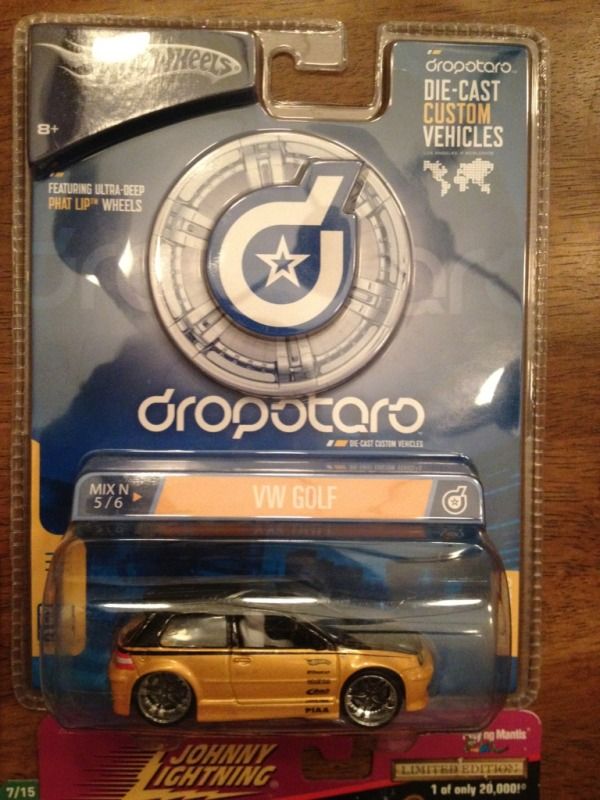 Here is one that is apparently VHTf DropStars VW Golf.
Let me know what you have and what you are interested in. I'm open to almost anything as long as I don't have it already.