The 2009 Keystone Diecast CARnival Banger Races will be brought to you this year by our very own HT sponsor, Milezone's Toys!
If you don't know what the Banger Races are, it is a single lane track that is just wide enough for 4 cars. The cars battle their way down the track until one car emerges at the finish line! If no car makes it to the finish line the car that makes it the farthest takes the victory!
This year there will 3 classes. The unmodified class where any car can race as long as it has not been tampered with. The modified class opens up the field to not only unmodified cars but also what ever your imagination can create. Last year a Polly Pocket lead sled won this class. This year I saw a rock glued to some wheels. LOL Don't know how well that beast will do. The third class is for the harcore demo derby/banger racer fans. Only custom cars that have been modified to look like demo derby cars or banger racers will be allowed.
Here are some pics of the track as it was being built and some pics from last years event.
Here is a pic of the track the first time it was ever assembled completely in my garage...
And here is a pic of the track at last years CARnival...
And a few more photos from Stutz...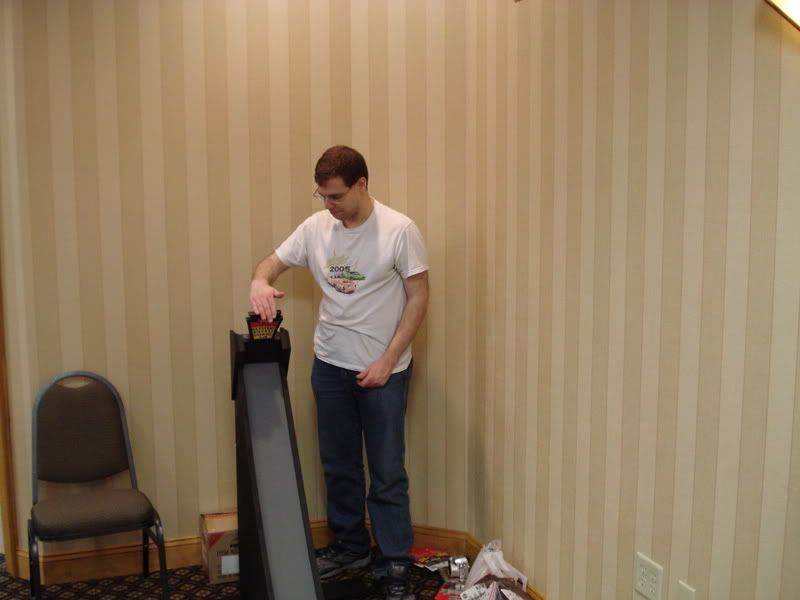 And some actual finishes from last years races...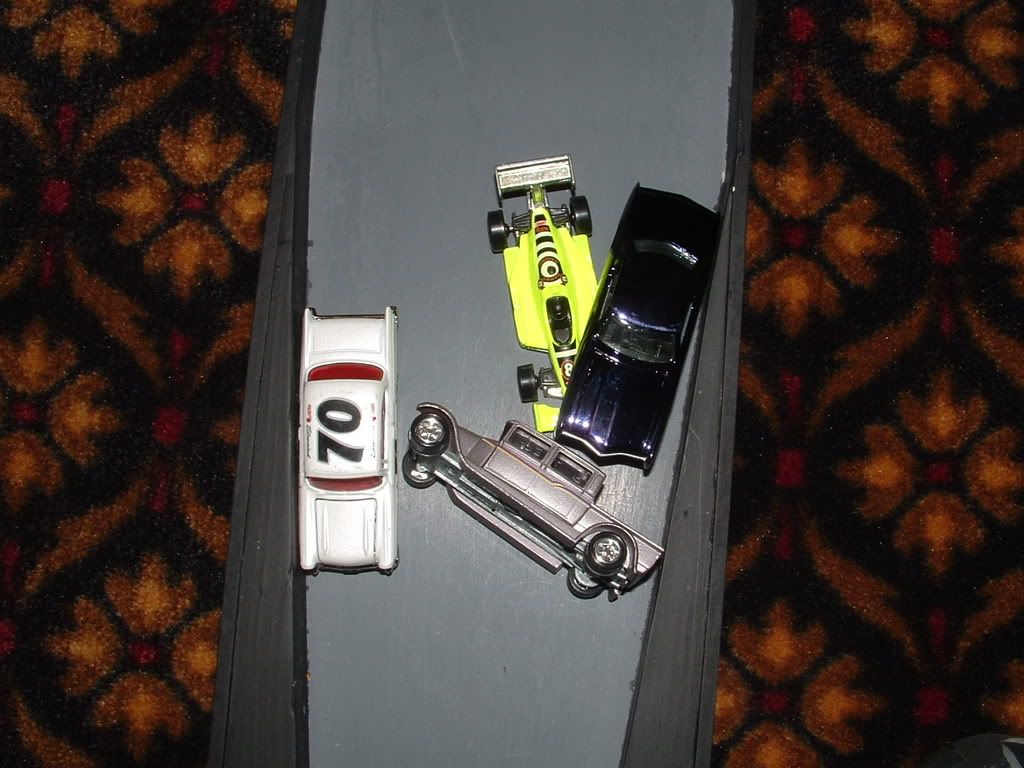 Banger track photo finishes!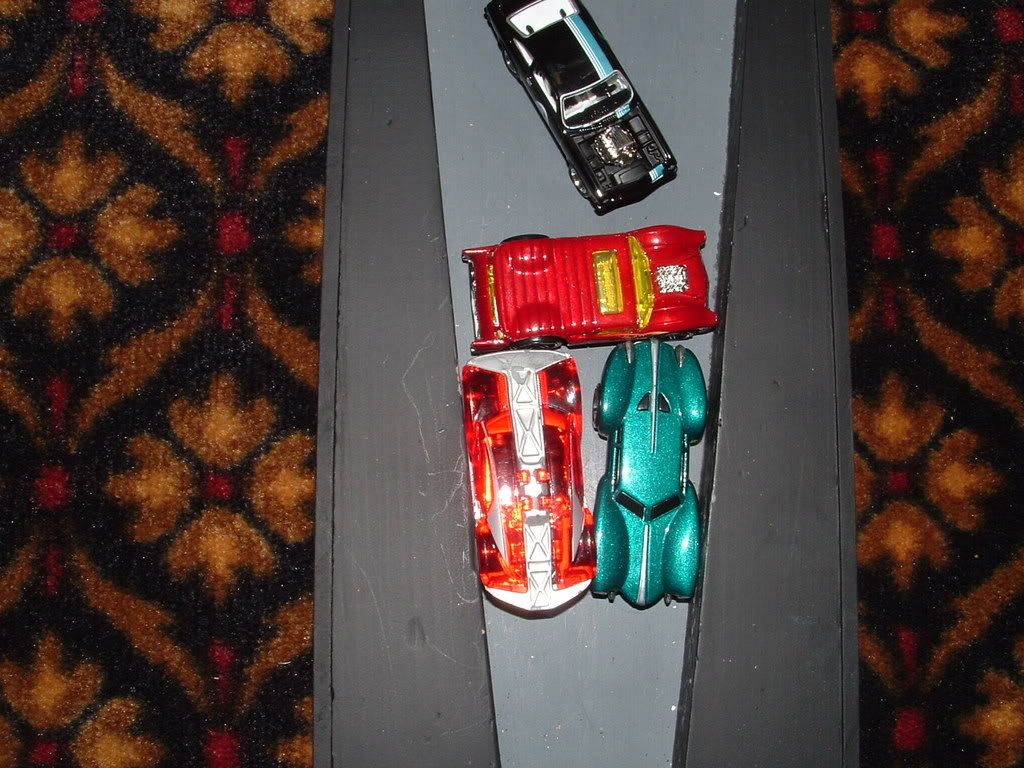 We hope to see you at the CARnival and encourage you to enter some cars in the first track of its kind, the Banger Track presented by the Keystone Diecast CARnival and sponsored my Milezone's Toys.
ALL EVENTS AT THE CARNIVAL ARE FREE INCLUDING THE BANGER RACES!
You can visit Milezone's Toys at
Milezone's Toys Home Page