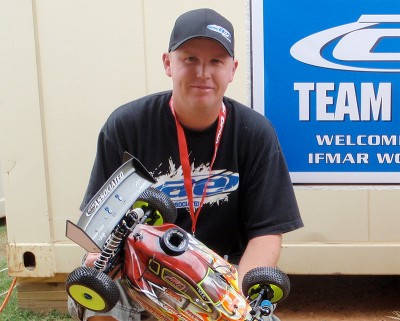 Debuting at the recent CRCRC Winter Midwest Championship, Team Associated factory driver JR Mitch will utilize the Reedy 121 VR engine in his RC8 and RC8T for 2009.* JR races out of Florida and is one of the fastest drivers in his region and as a former ROAR National finalist, IFMAR World's semi-finalist and Florida State Off road Series champion, JR brings great results and promotional value to the Reedy engine line. When asked about the switch, JR had this to say.
I've worked together with OS promoting and running their products for just over the last year. It's a difficult move but I'm looking forward to my new venture with Reedy. Thank you to John Stokes and Scott Cramer for their support; I greatly appreciate all that you have done.* With Reedy I look forward to working Richard Saxton, Ryan Maifield and the whole team in 2009.

Source: Reedy [rc10.com]
</img>
More...