Scratch-Built Robby's Ride
---
Robby is the old Lunar Models 1/6 kit with a few detail mods. Overall not bad for a resin kit from back in the day. They still pop up on eBay from time to time at a reasonable price.
The car is scratch built. Louvres were laser cut from styrene. The only kit parts used are modified F1 seatbelt hardware and wheels & tires from a 1/12 '57 Chevy. Body is all sheet styrene.
Like Mark Myers' cool B-9 this is in the current issue of Amazing Figure Modeler. It's an all robot issue. Check it out!
[/URL][/IMG]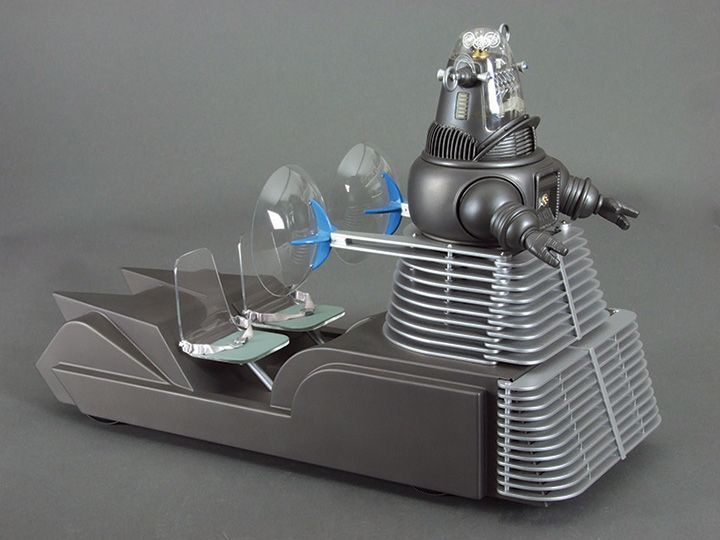 [/URL][/IMG]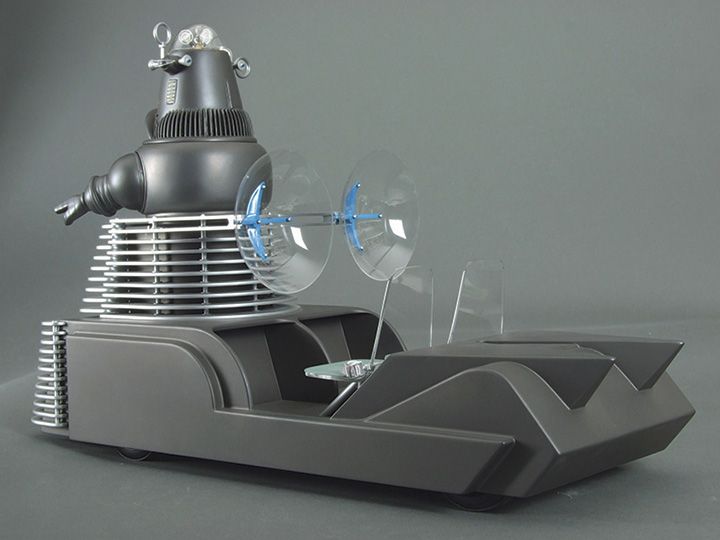 [/URL][/IMG]
HobbyTalk Pro
Join Date: May 2009
Location: Louisiana, USA
Posts: 2,058
That is just beautiful! Not an easy build at all, either. Great work, Dave!
Wow, that's spot on. Excellent attention to detail and proportions!
BEAUTIFUL WORK sir!! Love it!! In fact I have read your article five times now!!!
I really hate how my work blocks images from just about every hosting site on earth. Gotta remember to check this out when I get home.
I wish my Robby's clear head dome hadn't yellowed so badly. Same for the B9 from Lunar Models.
Thanks everyone! I ended up buying two Robby kits because of a couple really bad parts and the dome being yellowed or too pock marked to be useable. This was back when the original Lunar Models was still around. I bought yet two more domes from them...that's four total to get one that was good and one just OK as a backup.
Wow, that is a great build. Congrats on having it published.
That is definitely something to be proud of. Hats off to you!
HobbyTalk Pro
Join Date: Aug 2001
Location: I live in my own little world, but it's OK, they know me there.
Posts: 4,071
Beautiful, clean & accurate work. Very impressive, my hats off to you.

Thanks for showing!
Currently Active Users Viewing This Thread: 1

(0 members and 1 guests)