Dinky Motocart from the 1950's
---
You know a new section has to get a smokie post!! I just got this loved half to death Dinky
It's got this funky one cylinder engine hangin' on the right side of the front wheel, I think it's from the 1950's, I love anything with a figure in/on it. It seems like the tiller do hickey is missing arms or a wheel, still works tho, so does the dumper, wheels in very nice shape, it was played with and loved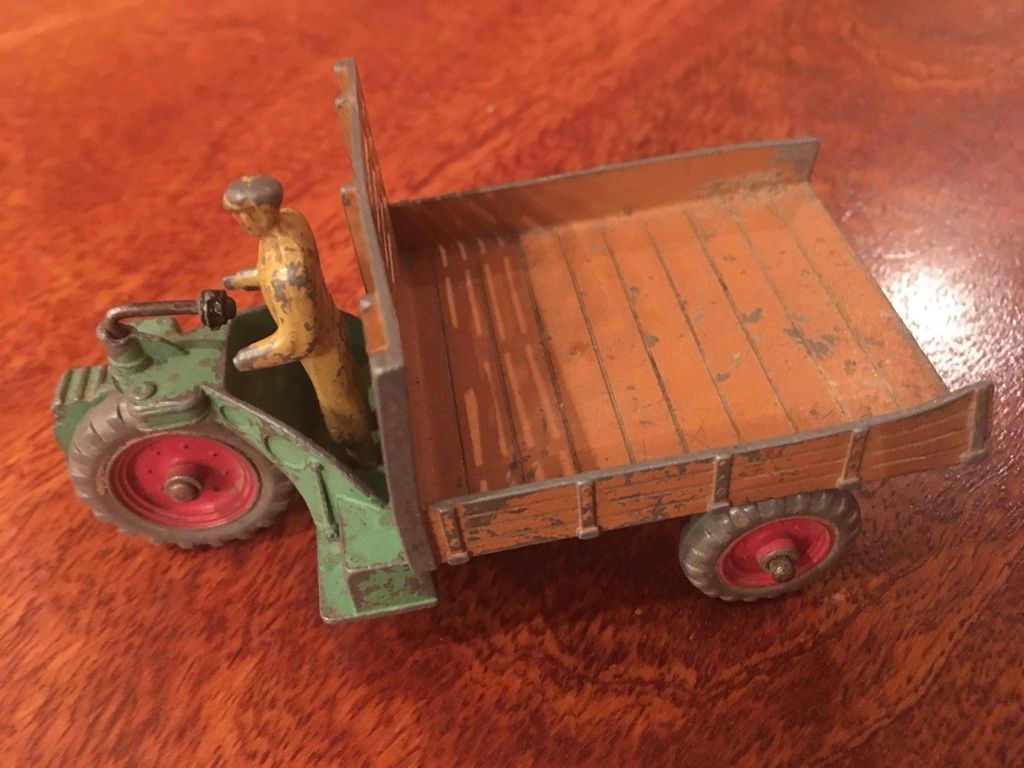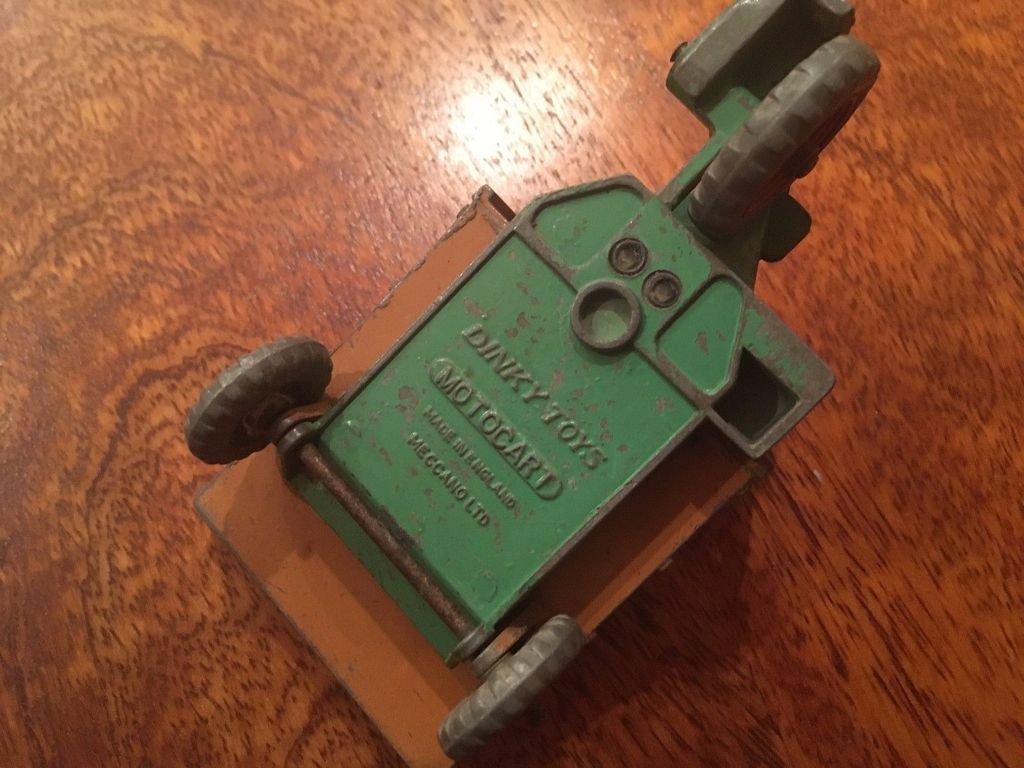 Best part? I only paid $3.85 with free ship
Awesomeness1
I am looking thru my boxes to find my JDs. They are only a few years old though.
The wheels are in good still because they're made from solid diecast!

The bent bed sides give it a dumper full of pre-loved coolness!
---
Last edited by Lummox; 06-17-2017 at

11:17 PM

. Reason: damn auto spell
Dude!
---
Woe Smokie, lookit this!
Not how I thought it might look in some of it's details.
It's an "Opera Man"! lol
Needs a town car type body on the rear and make a middle class rick-shaw....or something...
Thankee Brother Dave
What a cool beastie! I likey your idea of the town car body on it
You bet hoss!
Sure is mighty cool in the flesh.

It's has overly simplistic 3rd. world/post WWII engineering yet,
is met by this super-mighty front frame design the tapers out to this city bridge lookingboxed arch that holds the wheel/power plant assembly.

Thay's one mighty rugged looking structure there!
Vacation Needed
Join Date: Sep 2010
Location: Down the road a bit, left at the thing, and around the corner from that one place.
Posts: 14,223
Quite a hefty contraption. What in the world would a man do with a machine like that, haul bricks around at 3 miles per hour? And wouldn't a conventional pickup be more versatile? It must have been very economical to operate.

Great deal Smoke! If you don't mind all the love these old toys have been subjected to, many are very affordable for sure, and lend so much character to a display. A piece that does that for me is a Lesney No.9 Fowler Showman Engine I once bought for a few dollars.
I think you nailed it at economical.

A regular pick up has a lot more to it as yo have already deduced.

Wouldn't be surprised if it was a 2-stroke...cheaper, less moving parts.
Drive-line is VERY direct! No extra parts there.

Probably more of an "on site" vehicle than over the road, i.e. factory or farm.
Currently Active Users Viewing This Thread: 1

(0 members and 1 guests)