M2 Diecastspace.com Olds 442 chase
---
I am so very happy to add this to my collection!
With only 30 made,I didn't think I would ever be lucky enough to be able to add this to my Olds collection.One of my grails has been obtained!
I am stoked!
Thanks for looking
Anyone know who's autograph that is in the upper corner? The person I got it from didn't mention it was autographed.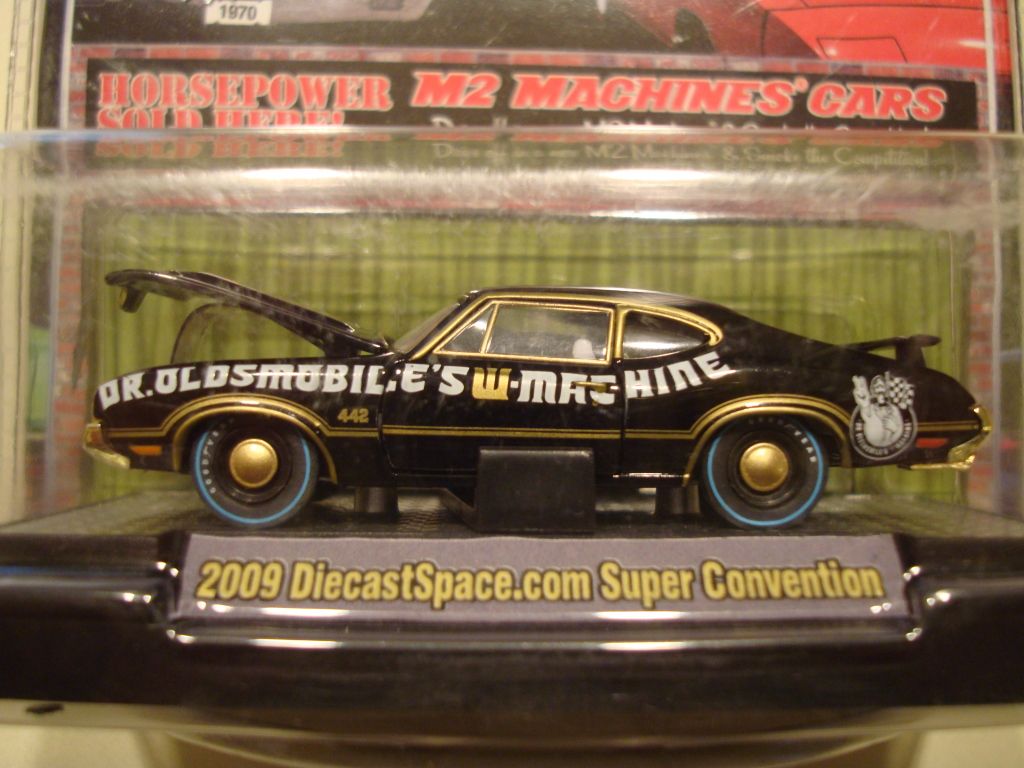 So very cool to find that hard one. Congrats.
---
I will trade most non-AMC cars I post for AMX/AMC
Very cool. Like the color scheme and the standout blue lines on the tires too.
I am so very jealous. Some day I hope to add that one to the 442 collection.
Congrats my friend! Very nice addition!
Thanks for the comments guys.
Also,my apologies to the board,I must have had a brain fart...I meant to post this thread to the M2 Machines section.
Currently Active Users Viewing This Thread: 1

(0 members and 1 guests)