Diorama shop tools equipment & 1/18th scale
---
I have 1/18th scale Shop tools and equipment.
All pieces are $2.00 each and shipping at cost. (I ship as cheap as possible without jeopardizing the integrity of packaging.
Please follow thread to see what is left. Please post what you want and I' will PM you to exchange payment and shipping details. By posting what you are getting will allow others to see what is left. permitting that they read the posts.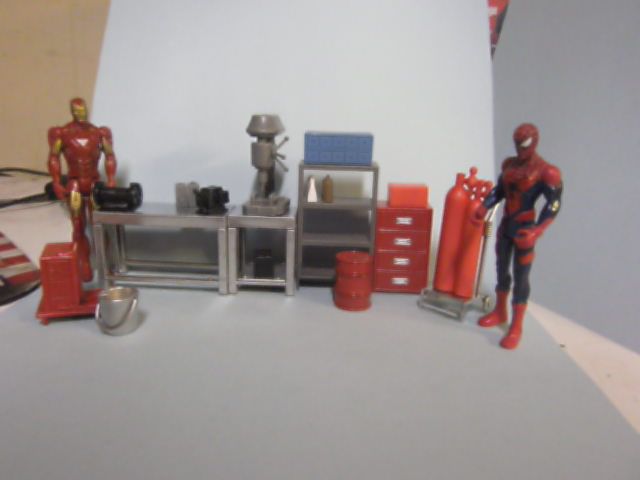 4-Shop bench's
5-Bench grinders
5-car batteries
2-bench Vises
5--drill press stands
6-drill press's
11-Buckets
11-drums
5-acetylene gas outfits w/stand
7-Brown chemical bottles
10-white oil bottles
9-grey chemical cans
6-Blue index file cabinets
6-small red index file cabinets
5-red file cabinets Large
5-arc welders
4- 4 tier shelves
All of these pieces are manufactured out of abs or styrene plastic
Spidey and Iron man is not included. They just indorse this product

Currently Active Users Viewing This Thread: 1

(0 members and 1 guests)