Steven King's classic movie 'IT' paper boats
---
These were not done by me, I just won them. I'm beyond a Huge fan of the book and the original 6 hour mini series.
It's being re made into a movie out September 8th, I'll be there! Intense 'deadlights' coming folks, from before the Universe happened with a bang!!
Anyway, here they are...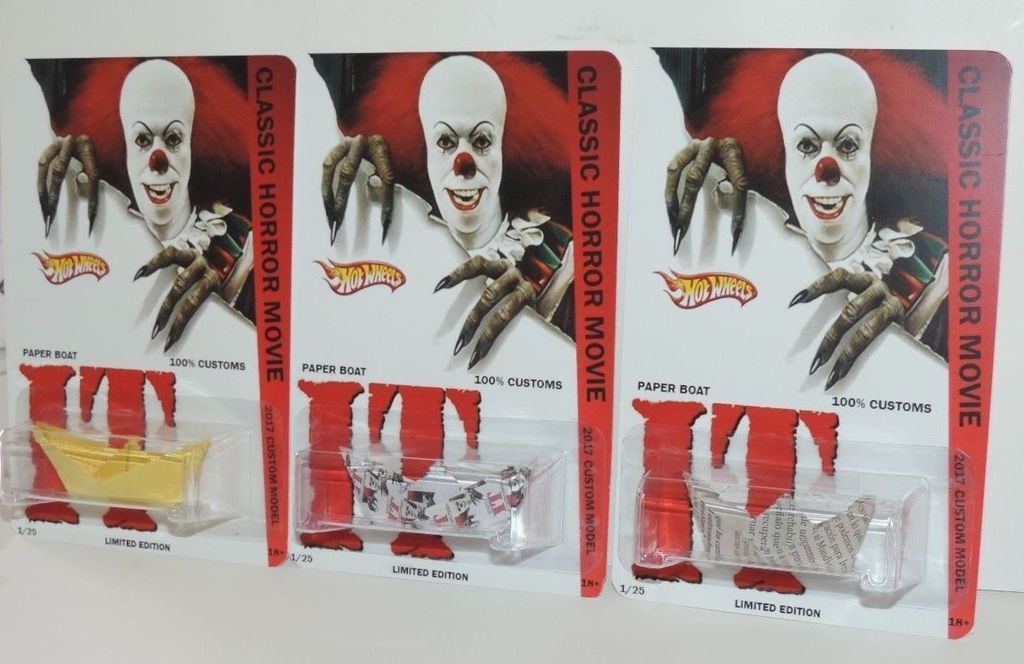 This guys skills at card art are beyond many others out there, I asked him to join up, share some tips, we'll see...
Yeah, they are simple paper boats in a HW's blister but, if you're a fan like myself, you'll dig it!!
Brother Dave, how close is Derry to Lummoxenburg??
I took the bait and looked it up.
No wonder I've never heard of it. it's a fictional town! Why you dirty...
Though Steven King places it about 2hrs North of Portland.
A long drive for us Yankees!
Love those!! I am also a huge Stephen King fan. Very neat.
Currently Active Users Viewing This Thread: 1

(0 members and 1 guests)